Beijing is completely confident in relations with Moscow, this partnership is unshakable, reports
RIA News
Statement by Chinese Foreign Minister Wang I.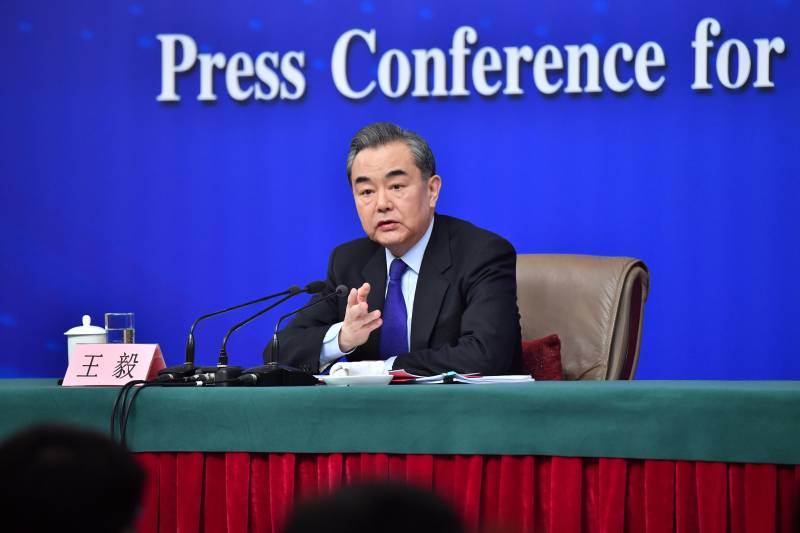 China is completely confident in relations with Russia, the basis of our confidence is trust and friendship between our leaders, this is of fundamental importance for further growth in our relations,
said the minister at the annual press conference.
According to him, this confidence is also based on "deepening bilateral cooperation in many areas, our close coordination on international issues and increasing exchanges between our countries."
The comprehensive Russian-Chinese strategic partnership is as firm as a mountain, and there is always the opportunity to make our cooperation even better,
added on.
Responding to questions about the rivalry between China and the United States, Wang Yi noted that these states do not have to be opponents. There is such a thing as healthy competition.
If we talk about the rivalry between the United States and China, then there should be a healthy and positive competition. It is commonplace on the international stage. In other words, China and the United States can be rivals, but not necessarily opponents, and should strive to become cooperation partners,
said the diplomat.
He also added that Beijing is not going to replace Washington in the international arena, as it is believed in the West.
Some Americans view China as a strategic rival and believe that China will replace the United States in the international arena. This strategic conclusion is completely wrong,
said the foreign minister.
He stressed that "the more China develops, the greater its contribution to the development of other countries."
China is on the road to modernization. China has no need and desire to replace the US in the international arena,
concluded Van I.