The American media tried to identify the strengths and weaknesses of the American and Russian artillery and compare the effectiveness of the main self-propelled howitzers, which are in service with the two states.
The National Interest publication in its material compared the newest American artillery system M109A7, which should replace the main US Army self-propelled gun M109A6 Paladin and the Russian 152-mm SAU XacUMX2 Acacia, which had already been replaced by the nymnn. "Coalition"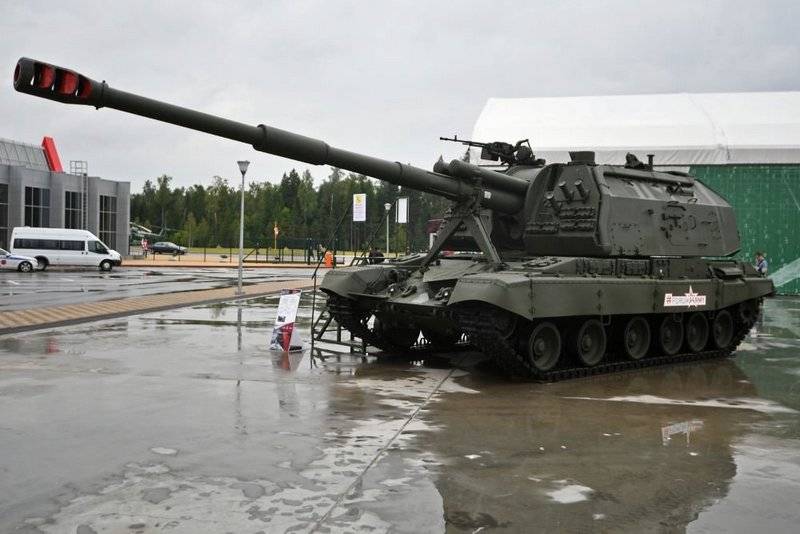 M109A6 Paladin - the main American ACS, in which the loading process occurs manually. Therefore, the rate of guns leaves much to be desired. The howitzer is reliable and accurate, but in terms of firepower it cannot be compared with Russian, European or Asian artillery systems. The more advanced M109A7 differs in that, thanks to the automatic loader, it can fire with a maximum rate of fire of up to four rounds per minute.
The main Russian self-propelled howitzer 2C19 "Msta" due to the programmed sequence of the automatic loader firing at a speed of 7-8 rounds per minute. The rate of fire of the 2C19М2 version increased to 10 shots per minute. At the same time for shooting accuracy using the GLONASS system. And SAU 2C33 has an even higher rate of fire. In addition, in the Russian army, in contrast to the US Army, the 122-millimeter 2C1 "Carnation" and 120-millimeter 2C34 "Khost" are used.
The publication notes that both American and Russian main SPGs can fire with similar types of ammunition and for a comparable range.
In general, the main differences between howitzers are reduced to the speed of fire and the degree of integration in the fighting. In the US, howitzers are more integrated, but less rapid.
- it is said in the publication. It is emphasized that the Russian military give priority to the firepower and rate of fire howitzers, as well as the interaction of artillery. And, as The National Interest reminds, "it is always easier to install or upgrade electronic equipment than to create a new weapon," reports RG-Force.