The Syrian sky is now guarded, including the Mobile Three-Axis Radar Station for Detecting Air Targets 1Л122 "Harmony", reports
Rossiyskaya Gazeta
with reference to information from Syrian sources.
This photo is posted on the web as confirmation.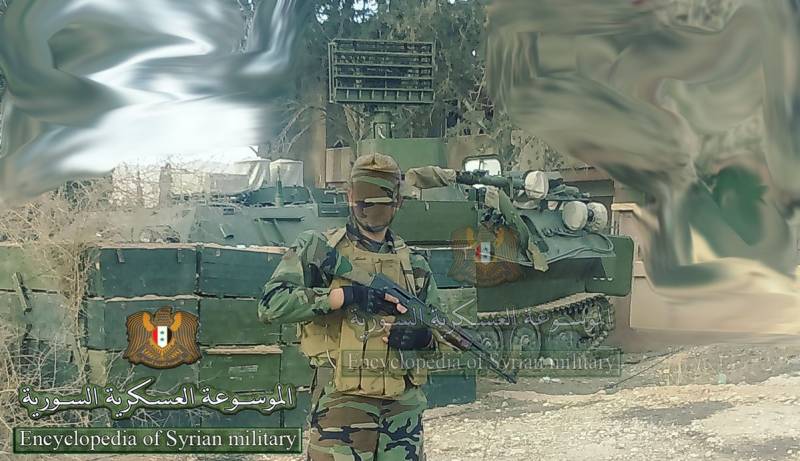 The photo shows a radar mounted on an MT-LBu tracked carrier. The technician in position is guarded by a Syrian army serviceman. For security reasons, the background of the surrounding area is veiled.
The "Garmon" radar is not only designed to "see" enemy aircraft and helicopters. It can detect cruise missiles. In addition, at present, drones are a big threat, and 1Л122 successfully captures the appearance of such targets, despite their small size, "the article says.
It is reported that the maximum detection range of flying objects reaches 40 km, while the target can move at speeds up to 700 m / s and at altitudes up to 10-km. For the effectiveness of the radar interfaced with a satellite navigation system GLONASS.
According to the author, the station is "designed to work with various air defense systems: from portable, such as Igla-S, to mobile, such as Strela-10, Osa AKM, Tunguska M1, Thor, and others ".