Compared to the 2012 year, the level of equipment of the Ground Forces with modern weapons has increased threefold, said the Commander-in-Chief of the Ground Forces Oleg Salyukov.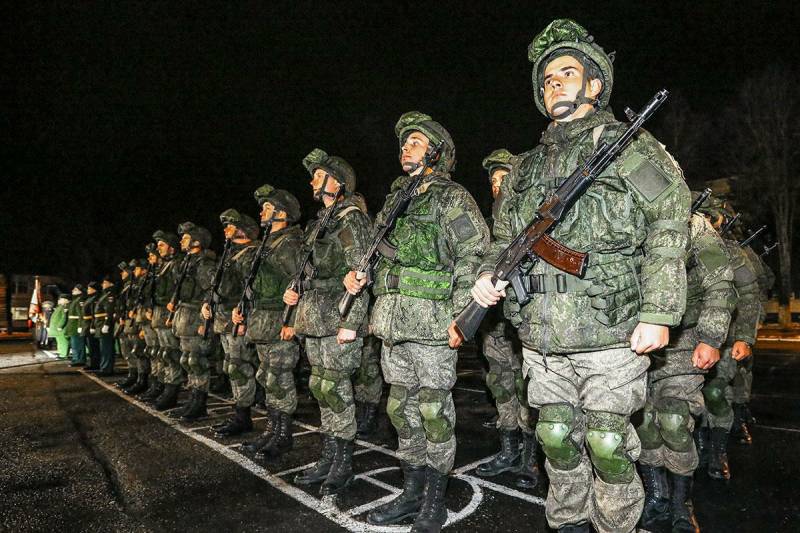 Over the past five years, under the existing State Armaments Program (GVV-2020), more than 10 thousand units of modern weapons, military and special equipment were delivered to the NE, which increased the level of equipment of modern weapons three times compared to 2012 % (45% with 44,7%),
quotes Salyukova
RIA News
.
According to him, "the task set by Russian President Vladimir Putin, to bring the share of modern weapons, is fulfilled (by the end of 2015 of the year - no less than 30%, by the end of 2020 of the year - to 70%)".
The general stressed that at present the Ground Forces are equipped with all the necessary armament and military equipment.
The systematic complete re-equipment of the SV with modern models of weapons in the framework of the implementation of the LG. Under the state defense order, modern models are purchased, as well as the modernization of existing weapons. At the same time, priority is given to the complete delivery of weapons, reconnaissance, control, use assurance, maintenance, repair and training, as well as the necessary stock of missiles and ammunition,
he noted.
Has been successful buying experience brigade sets of main armament missile brigades "Iskander", brigade and divisional sets of complex defense - anti-aircraft S-300V4 missile systems, anti-aircraft missile systems "Buk-MH" and "Thor M2", as well as complete supply battalion links of other weapons. This approach allows you to fully form the compounds and units that can as soon as possible begin to perform tasks for the intended purpose,
told Salyukov.
The commander added that the modernized self-propelled howitzer 2X19M2 Msta-SM, fully integrated into the unified tactical control system, and the upgraded Tornado-G medium-range rocket launchers, which have the capability of automated guidance of the combat vehicle target".
One artillery brigade, 14 divisions, four receiver and rocket artillery batteries have already been re-equipped
he specified.