The Information Department of the Ministry of Defense of the Russian Federation publishes urgent information about the crash of a military transport aircraft of the Russian Aerospace Forces in Syria. From the message:
6 March around 15.00 (Moscow time) during the landing approach at the Khmeimim airfield the Russian transport aircraft An-26 crashed. According to preliminary data, the 26 passenger and 6 crew members were aboard the aircraft. They all died.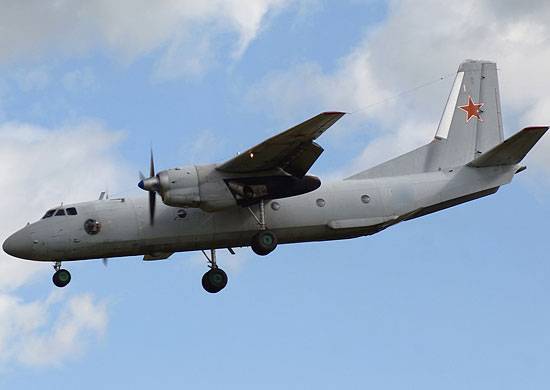 It is known that the plane fell, about half a kilometer from the airfield runway.
It is necessary to study the circumstances of the crash up to the consideration of the version of the error of the pilots or a strike on the Russian plane from the ground.
It is noted that one of the versions of what happened is the possible technical malfunction of the aircraft.
The Ministry of Defense of the Russian Federation reports the formation of the commission, which should establish the causes of the collapse of the transport worker.
Data on who exactly was on board the aircraft that crashed near the Hmeymim airbase in the province of Lattakia, at this moment (16: 50 Moscow time) is not given.
It was added that there was no fire impact on An-26.