The head of the National Security Directorate under the President of the Republic of Korea, Chon Yong Yong, told the media some of the details of his visit to Pyongyang. According to Jong Yi Yong, who led the South Korean delegation at a meeting with North Korean leader Kim Jong-un, the North Korean authorities intend to carry out the procedure of "freezing" the nuclear missile program.
During a briefing in Seoul, a South Korean official said that Pyongyang is ready to take such a step in connection with the negotiation process.
In addition, Jong Yong Yong said that Pyongyang intends to resume dialogue with Washington on the issue of nuclear status.
From a statement by the adviser to the President of the Republic of Kazakhstan on national security issues (quoted by
Yonhap
):
North Korea expressed readiness to start a direct dialogue with the United States on the problem of the denuclearization of the Korean Peninsula and on the issue of normalizing relations. They promised not to conduct new missile launches and nuclear tests during negotiations with the United States. Also in Pyongyang, they promised not to use their weapons against the Republic of Korea.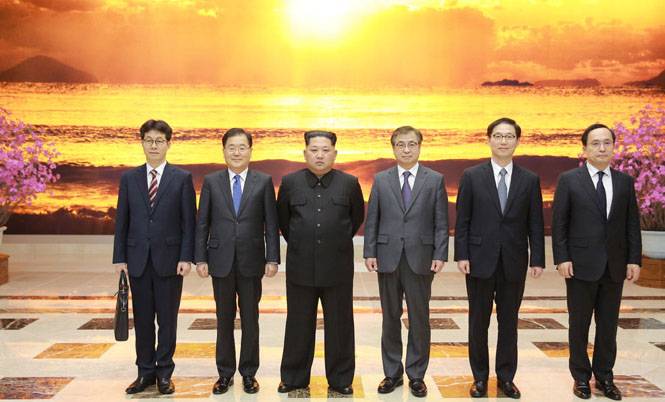 Recall that the South Korean delegation for the first time in a long time made a visit to Pyongyang, where they held direct talks with the DPRK leader Kim Jong-un. According to Kim Jong-un, the main task for him is the unification of the motherland.