Japanese command
fleet
plans to acquire its first tanker for the transportation of petroleum products, reports
TASS
Reuters report.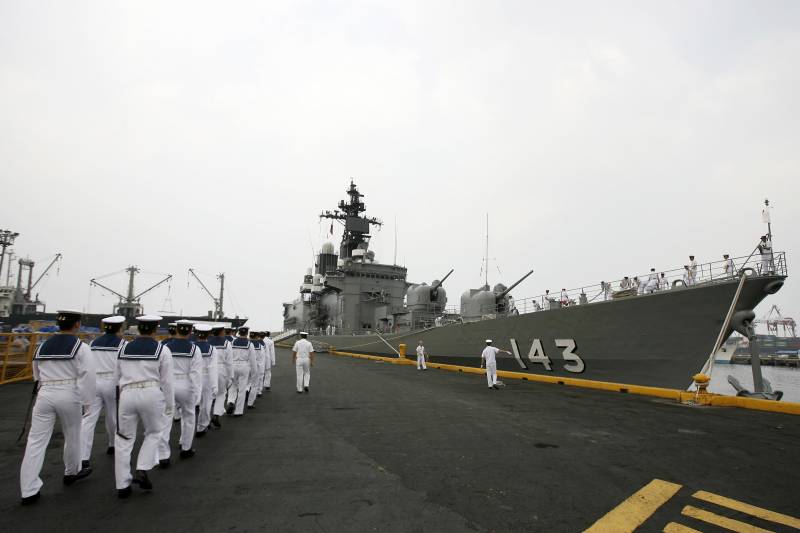 According to the agency, "petroleum products will be delivered to Okinawa (south of the country), where the Japanese naval forces in the waters of the East China Sea are trying to restrain China's rapidly growing activity."
It is noted that the naval forces need a vessel "capable of carrying up to 300 thousand barrels of fuel to meet the needs of refueling their combat and patrol ships in this region."
According to the agency's source, "the need to purchase an oil tanker is due to the fact that currently ships have to return to the southwestern island of Kyushu for refueling, which takes too much time."
The estimated value of the vessel is "several tens of billions of yen" (several hundred million dollars). A more accurate amount of the source difficult to call.
Recall that relations between Beijing and Tokyo remain strained against the background of a territorial dispute around the Senkaku Islands (Diaoyu), which broke out in September on 2012 after the Japanese authorities bought these islands from private owners. After this transaction, mass anti-Japanese demonstrations took place in the People's Republic of China, accompanied by riots.
Recently, Chinese warships regularly make demonstrative visits to the coastal zone of disputed islands.