Rosgvardi combat swimmers successfully tested promising means of underwater communications during a practical lesson in the Moscow region city of Schelkovo, Rear-Admiral Andrei Shataev, head of the security department at the waters of the department, said at a briefing.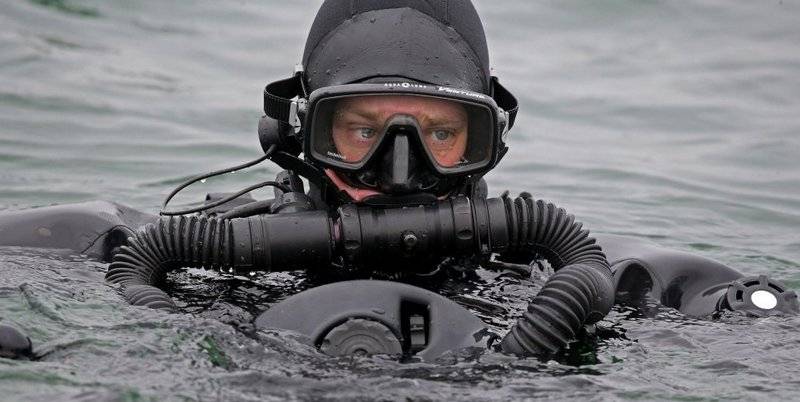 This is a tactical connection. It is designed for diving units, while we are only testing it. Today we tested it again - while the results are positive
- he said.
According to Rear Admiral, the devices are designed to communicate groups of divers at shallow depths. In the mouthpiece of the diver is a laryngophone, which transmits vibrations of the vocal cords under water.
The most important thing is that we should clearly understand: a diver, getting out of the water, should receive information, should know how to act, the commander should lead the actions of the group
- stressed the rear admiral.