Two newest serial attack helicopters, the Mi-28HM, will be delivered to the troops by the end of 2018, Andrei Boginsky, general director of the Russian Helicopters holding company (part of Rostec), said.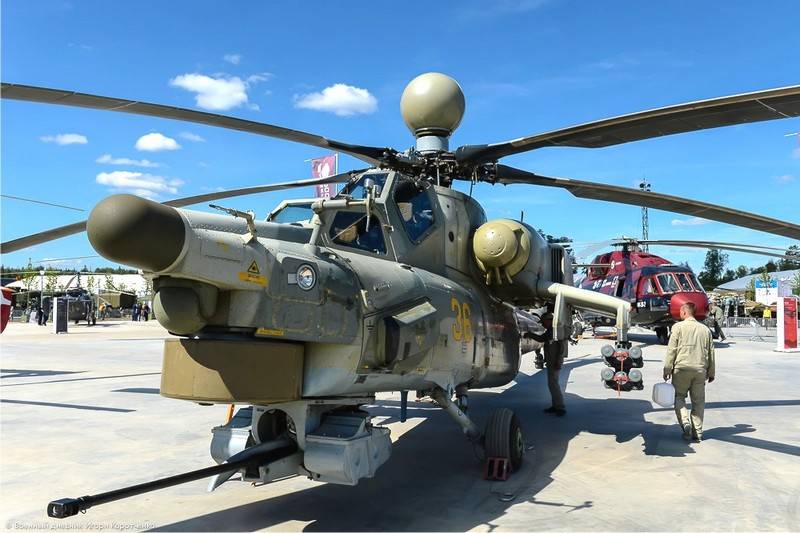 Now comes the installation party, the completion of the contract - November of the current year, respectively, we are in schedule. While the contract are two cars
- he said
Mi-28HM began to create in 2009 year. The upgraded version differs significantly from the prototype. The composition of the onboard radar equipment Mi-28HM will include an innovative nashlemnaya target designation and display system.
The helicopter is equipped with the new H025 radar station, which allows for circular viewing. The machine is equipped with a new electronic warfare system. The helicopter is designed to search and destroy day and night, in simple and difficult weather conditions, low-speed air targets,
tanks
, armored and unarmored vehicles, as well as manpower of the enemy, reports TASS.