The Uralvagonzavod corporation (UVZ) plans this year to begin production and supply of four types of combat vehicles to the troops, including the upgraded T-90М Proryv-3. This is stated in the materials for the working visit of the President of the Russian Federation Vladimir Putin to the Sverdlovsk Region, during which he will also visit Uralvagonzavod, reports TASS.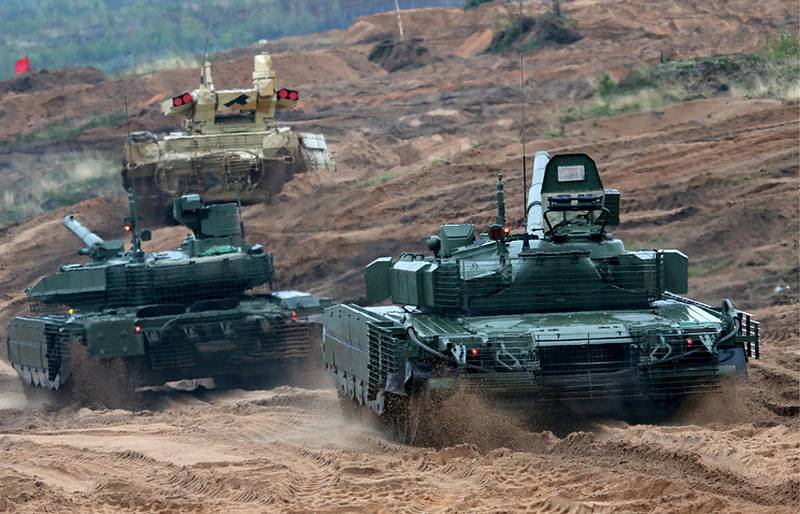 The T-90M, when compared to the base T-90, is a completely new machine. So, its tower module is equipped with a fire control system made using the latest technology. 125 mm gun
tank
It has a stabilization system in two planes and is capable of using all modern types of ammunition. The machine also received a new modular dynamic protection, which, on the one hand, increases the level of protection, and on the other hand, has high maintainability.
The certificate also notes that, in addition to T-90M, in 2018, the UVZ plans to launch production of the BMPT tanks and T-80BV tanks with improved combat characteristics and the upgraded BMP-1 infantry fighting vehicle with 30-mm combat weapons to the troops. module.
At the final stage, UVZ is working on the creation of advanced weapons and the development of their mass production, it is noted in the materials.
These are the three products of the Armata on a heavy unified combat platform and three products of the interspecific artillery complex Coalition-SV. A serious direction will be the creation of weapons and equipment for the Arctic brigades
- it is spoken in the help.