The head of the Pentagon's department for joint programs (on the implementation of the F-35 project), Vice-Admiral Mat Winter announced the unresolved problems with defects in the production line of the newest American fighters. It is stated that the production rate of F-35 fighter jets has grown so much that the company does not have time to cope with new and new detectable defects.
In particular, we are talking about the problems identified during the implementation of stealth technology.
First of all, it's about the fact that when assembling an airplane, the integrity of the stealth coverage is often violated. Mat Winter noted that "cracks and scratches appear." According to him, the stealth coating violates the drilling process in the airframe sections. After this, the manufacturer does not always restore the coating required by technological conditions. If the restoration goes, then the robotic spraying of "stealth material" results in unevenness of its final distribution - double layers may appear around scratches and structural holes, which also contradicts technological standards.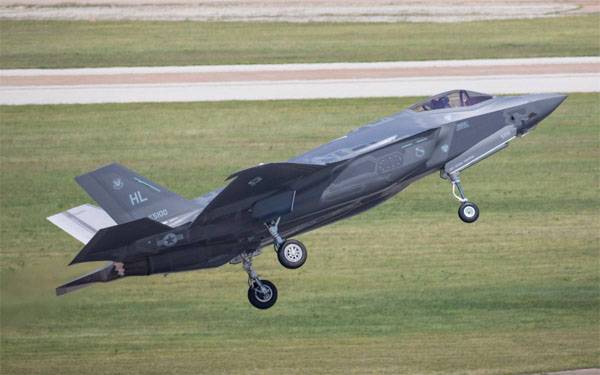 Jeff Babion, a representative of the manufacturer's company (Lockheed Martin), notes that the growth in production volumes of F-35 and the fact that with growing volumes a considerable number of defects are revealed is a problem for the company. In particular, it is noted that the company is doing everything to ensure that production does not deviate from the technology. Babion argues that the number of such defects in the production has already been reduced.