American edition
The Washington Post
reported that in the US military is hatched a plan to strike at Syria. The speech came about the fact that the US administration is not satisfied with how the events unfold in the SAR and therefore is preparing "new military measures." Once again it was stated that the White House expressed "extreme concern over the use of chlorine in Syria." In other words, there is a search for a reason for the expansion of intervention in intra Syrian affairs.
Now Pentagon officials are trying to refute James Mattis and Donald Trump's discussion of a possible military strike against Syria. US Department of Defense spokeswoman Dana White said that Mattis did not attend the meeting with Trump.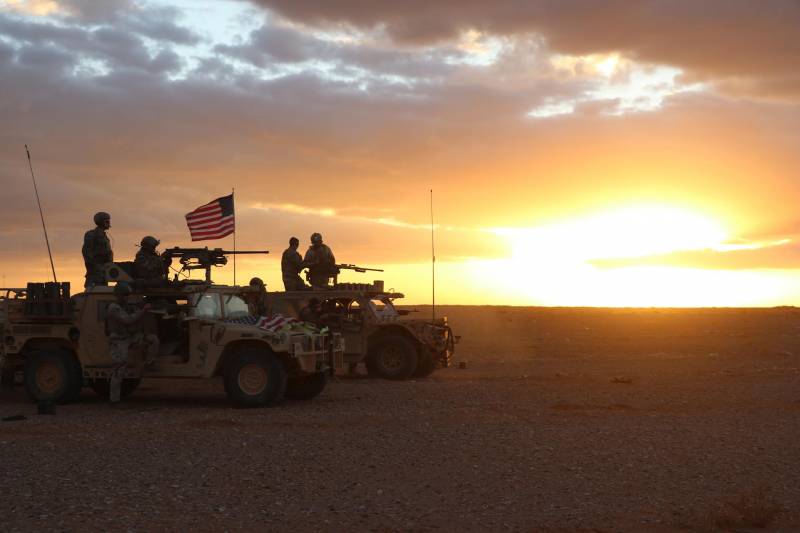 However, the US media also contains a statement from another (unnamed) representative of the administration, who confirmed the participation of the head of the Pentagon in the conversation:
This can be called a discussion, but the result is still unknown. Mattis did not support military retaliation for Asad's use of chemical weapons. McMaster (Assistant to the President of the United States for National Security) called for such attacks.
Recall that earlier Trump gave the order to strike with Tomahawk cruise missiles at the Syrian Air Force base in response to the alleged use of chemical weapons in Khan-Sheikhoun. Then most of the American cruise missiles reached the target. At the same time, no evidence that chemical weapons were used by the Assad forces has yet been presented. The OPCW mission did not even conduct elementary research, simply deciding not to get to Khan-Sheikhoun.