The development of the Russian Armata project includes many technical solutions at the level of the most modern world analogues and creates the prerequisites for creating
tanks
robots transmits
Interfax
the message of the director of the cluster "Armament" of the corporation "Rostec" Sergey Abramov.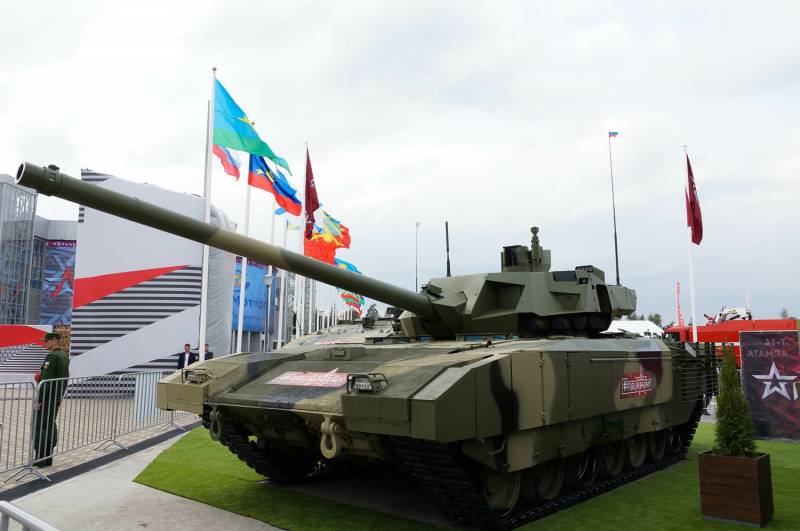 Directions of work here are many. This stealth technology, and modular protection systems, and modern reservation systems. Issues of firing in any natural and climatic conditions, night and day. Many technical solutions at the level of the most modern world analogues,
Abramov said in an interview with Izvestia.
The achieved high automation of control for all systems of the tank, including fire control, protection and mobility, reduces the load on the crew and creates prerequisites for the creation of robot tanks,
A Rostec representative added.
As previously noted by the Russian military, the tank of the third postwar generation T-14 "Armata" - a new word in tank design. The machine used unprecedented design solutions. The platform "Armata" is completely domestic development.