Chinese news agencies publish information about China's plans to substantially increase military spending. It became known that the official Beijing plans to bring the expenditure part to 175 billion dollars. This is about 8% more than existing indicators.
It is about 175 billion dollars that China plans to spend on military needs in 2018. According to this indicator (the level of expenditure on the maintenance of the army), China is in second place after the United States, whose military expenditures are not yet attainable by anyone - more than 600 billion freshly printed dollars.
China's military spending has been rising in recent years. So, in 2017, the increase was approximately 7%. Beijing has recently carried out a record increase in spending on the maintenance of the army in 2011. Then the increase was almost 13%.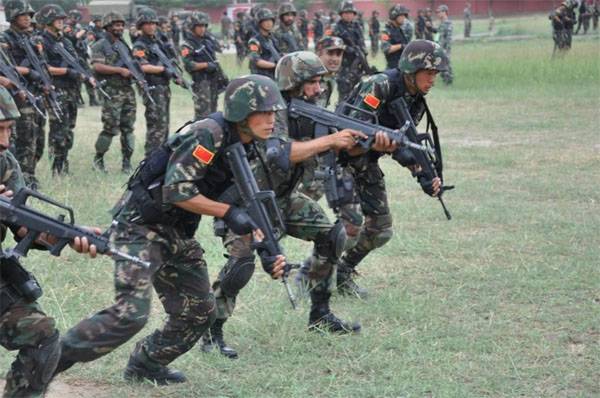 Against this background, the chairman of the Chinese Cabinet of Ministers, Li Keqiang, declared China's readiness to continue the large-scale reform of the armed forces. From the statement of the Chinese Premier (translation
RIA News
):
We will continue the reform of the national defense system and the armed forces, as well as continue to build strong and durable modern border, sea and air defense.
One of the stages of the reform is an increase in the percentage of military equipment and weapons produced in China. Also, emphasis is placed on the introduction of digital technology.