Over the past day in battles for the Syrian Afrin 59 were killed by Turkish soldiers and militants of the pro-Turkish "free army" (SSA), reports
RIA News
.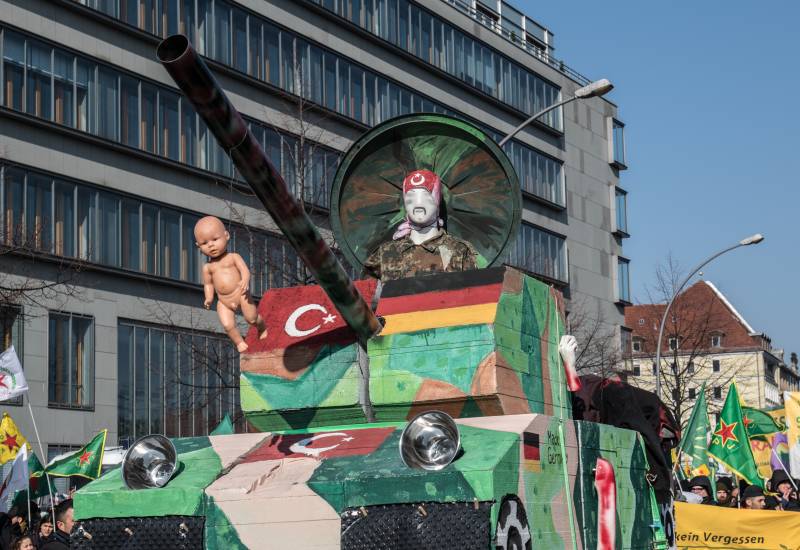 The protest against the Turkish invasion of Afrin. Berlin, 3 March 2018
In addition, according to the "Syrian Democratic Forces" (SDF), consisting mainly of Kurds, "dozens of people from the Turkish side were injured, several pieces of equipment were destroyed."
The leadership of the SDF also accused Ankara of "attacking the civilian population" and declared its readiness "to continue the resistance of the Turkish army and the jihadists loyal to it".
Recall, the operation of the Turkish Armed Forces "Olive Branch" is carried out in Syrian Afrin, from 20 in January of this year. Together with the Turkish troops are the formation of the "Syrian Free Army."
In Damascus, strongly condemned the actions of Turkey in Afrin, noting that this territory is an "integral part of Syria." Russia, in connection with the situation in Afrin, called on all parties for restraint and respect for the territorial integrity of the SAR.