The head of the Committee of the Federation Council of the Federal Assembly of the Russian Federation, Viktor Bondarev, told the media that in the near future, the latest Sarmat missiles would be supplied to the missile units and units of the Armed Forces of the country. It is noted that we are talking about pre-series intercontinental ballistic missiles.
Recall that on the eve, during the announcement by President Vladimir Putin of the message to the Federal Assembly, for the first time, the testing of the Sarmat ICBM was shown to a wide audience.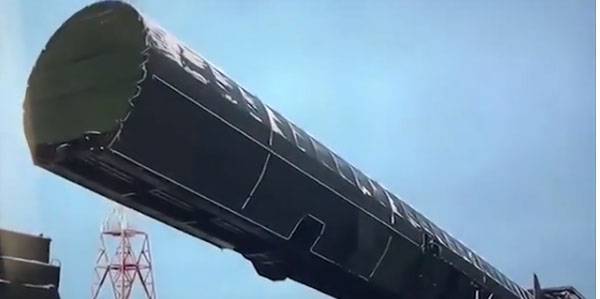 We are talking about PC-28 missiles. These are new-generation missile systems capable of overcoming any of the existing and future air defense missile defense systems. The difference with the complex active protection BSP (combat starting position). The PC-28 is capable of carrying boot information that is disorienting the interception means. It's about a program of false targets, which makes the missile system today invulnerable.
"Sarmat" was developed at JSC "State Rocket Center named after academician V.P. Makeev" in the city of Miass.