Moscow and Washington were planning in the coming days to hold a new round of talks on strategic stability, but it seems that it broke down,
TASS
US source message.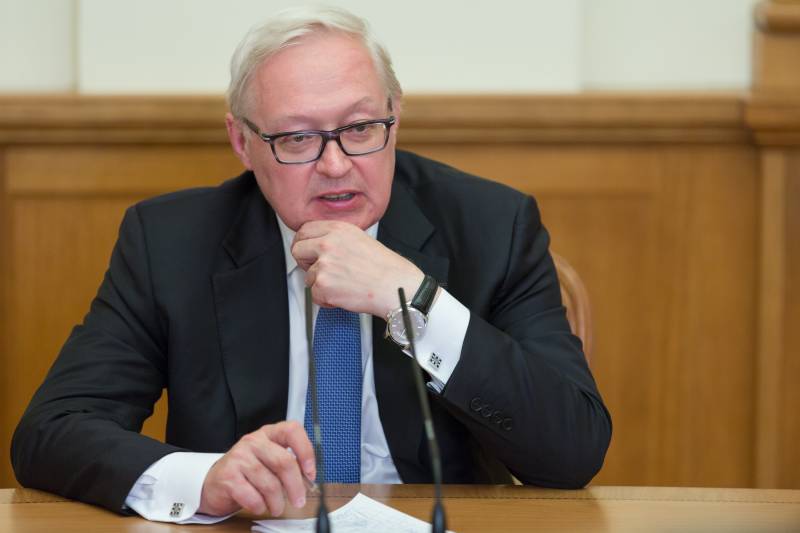 Sergey Ryabkov
According to the source, "new inter-ministerial meetings of Russian and US officials to discuss the full range of issues of strategic stability, as well as bilateral relations were scheduled to be held in early March in the Austrian capital, Vienna."
The talks were to be chaired by Russian Deputy Foreign Minister Sergey Ryabkov and US Undersecretary of State for Political Affairs Thomas Shannon.
However, according to the interlocutor, "these meetings, apparently, will not take place."
The agency has not yet been able to receive comments on this matter from the Russian embassy in Washington.
Ryabkov and Shannon are negotiating not only on strategic stability, but also on the elimination of various problematic issues in bilateral relations. They were practically entrusted with "clearing the rubble" formed in recent years as a result of a sharp degradation of relations between countries. The creation of this channel was one of the outcomes of the visit of US Secretary of State Rex Tillerson to Moscow in April 2017.
Russian Foreign Minister Sergei Lavrov last September confirmed that the parties intend to preserve the mechanism of such negotiations.