Graduates of military universities in the upcoming exams, including those who will have to show their knowledge of the experience of using Russian troops in Syria, said Viktor Goremykin, head of the personnel department of the Defense Ministry of the Russian Federation, during an educational-methodical meeting with the chairmen of state examination boards.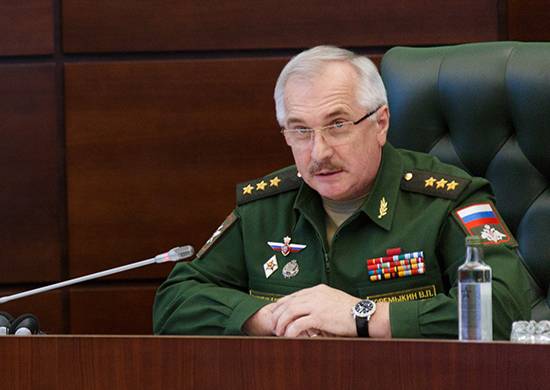 The training will focus on assessing the level of theoretical and practical training of graduates, their mastery of operational tactical disciplines, as well as knowledge of combat training activities of the troops, experience in the use of the Armed Forces of the Russian Federation in the Syrian Arab Republic,
quotes Goremykina
RIA News
.
According to the general, "the state final attestation in 2018 will take place with graduates enrolled in higher education programs - adjunct, magistracy and specialty, as well as residency programs and secondary vocational education." Evaluation of the level of training graduates will give more than 450 state examination boards.
The purpose of the collection is to bring to its participants the main provisions of the state final certification of graduates in military schools. For this purpose, the collection plan envisages the holding of round tables with a discussion of the specifics of holding events for the state final certification of graduates in the current year, as well as the exchange of experience in the work of state examination boards,
he specified.
In addition, participants of the collection will be shown "the possibilities of a modern high school in organizing basic activities using innovative educational environments: robotics classroom, rocket engine 3D laboratory, space and rocket technology hall, center of game forms, sports cluster," Goremykin added .