The director of the joint-stock company Tulamashzavod, a member of the High-Precision Complexes NPO, Yevgeny Dronov reports on the development of the production of high-precision munitions, which had not previously been manufactured by the Tula enterprise. We are talking about anti-tank guided missile complex "Cornet". At the same time, the head of the enterprise noted that the production of Kornet rockets is being exported.
From the statement of Yevgeny Dronov, which is given
RIA News
:
Mastered the rocket, which had not been done before. This is an anti-tank missile "Cornet". We make it for export. The plant began to work on Saturdays and Sundays. We do not feel any sanctions.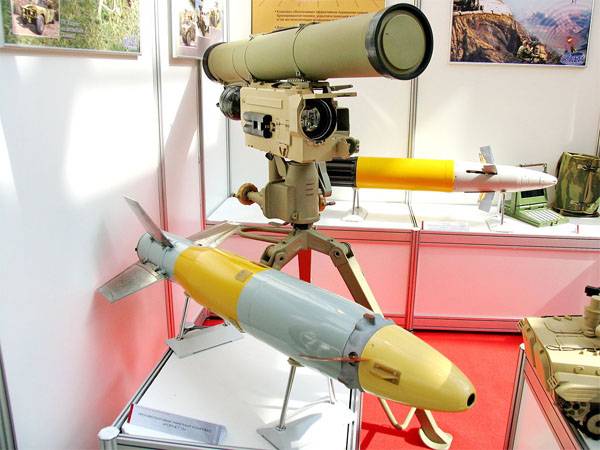 According to the head of the company, in recent years, Tulamashzavod has been adding in production volumes by 10-12%. This is more than a significant pace in the conditions when the Russian defense industry is being tried to impose sanctions in order to eliminate the most serious competitors on the world market.
The Kornet anti-tank complex (export version of the Kornet-E) is intended not only for destruction
tanks
, but also for the destruction of infrastructure and fortifications. It is effectively used for various kinds of armored vehicles, as well as for low-speed low-flying targets.