Russia is exploring the possibility of denouncing the European Convention on Human Rights and termination of cooperation with the European Court of Human Rights (ECHR) if the anti-Russian line of court decisions is not adjusted. Reports about it RIA
News
with reference to sources in relevant departments.
When considering complaints against Russia, the politicization of the position of the ECHR increases
- clarified one of the interlocutors of the agency.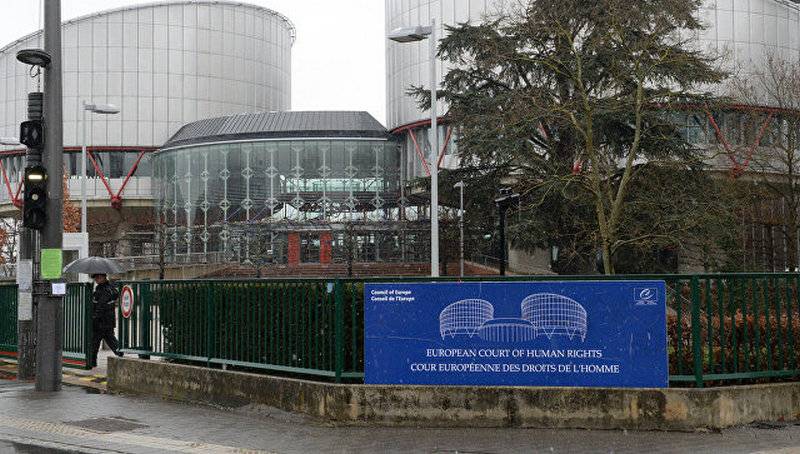 The court refuses to take into account the peculiarities of the Russian legal system and the norms of international law and often resorts to the practice of "double standards"
- they added.
The agency's interlocutors added that "the unlawful deprivation of Russian parliamentarians of voting rights in PACE (Parliamentary Assembly of the Council of Europe - ed.) Resulted in more than 20 judges of the ECHR, many of whom are charged with considering Russian affairs, were elected without the participation of Russian representatives."
Accordingly, the question of the legitimacy of the election of these judges and the decisions adopted by them with respect to the Russian Federation remains open.
- Sources in the relevant Russian departments explained.
Thus, the state bodies of Russia are considering the possibility of making a decision on the denunciation of the ECHR, which will lead to our country's withdrawal from the jurisdiction of the ECHR and the termination of Russia's membership in the Council of Europe
- concluded the agency's sources.
The European Convention for the Protection of Human Rights and Fundamental Freedoms, as well as a number of protocols to it, Russia signed in 1996 year. Having ratified these agreements, she recognized the jurisdiction of the ECHR and undertook to execute his decisions. The relevant provisions were subsequently introduced into a number of laws and codes, which made the rulings of the ECHR the basis for the revision of previous court decisions.