The victims and relatives of the victims of the tragedy in the theater center on Dubrovka (Moscow) appealed the verdict against the terrorist Khasan Zakayev, who had a direct bearing on the terrorist attack. Recall that in March last year, the Moscow District Military Court Zakayev was sentenced to 19 years in prison for complicity in taking hostages and attempting to kill two or more people. However, in August of the same year, the Supreme Court reduced the sentence - they slowed down the sentence by several months.
The victims disagreed with the decision of the Supreme Court, noting that, among other things, they did not receive adequate compensation and information on the investigation of the October 2002 terrorist attack in October.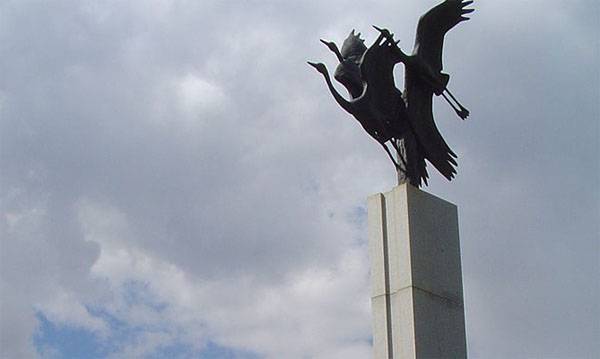 TASS
gives the words of the lawyer of the injured party Maria Kurakina:
We filed a complaint with the European Court of Human Rights in Strasbourg on one of the most tragic cases of our time - the terrorist act at the musical Nord-Ost. In this case, we have the applicant's 42 - these are victims and civil plaintiffs, from among the surviving hostages and relatives of those who died in this terrible tragedy. Our principals in their complaint claim that their rights as victims and civil plaintiffs were not restored, the right to a fair trial and fair compensation was violated, and the most important facts and circumstances of the case were not established.
For reference: the terrorist attack on the theatrical center on Dubrovka was carried out on October 23 2002. Then the militants captured 914 hostages. During the special operation, the majority of the hostages were released, but there were no casualties. Then in the theater center killed 130 people.