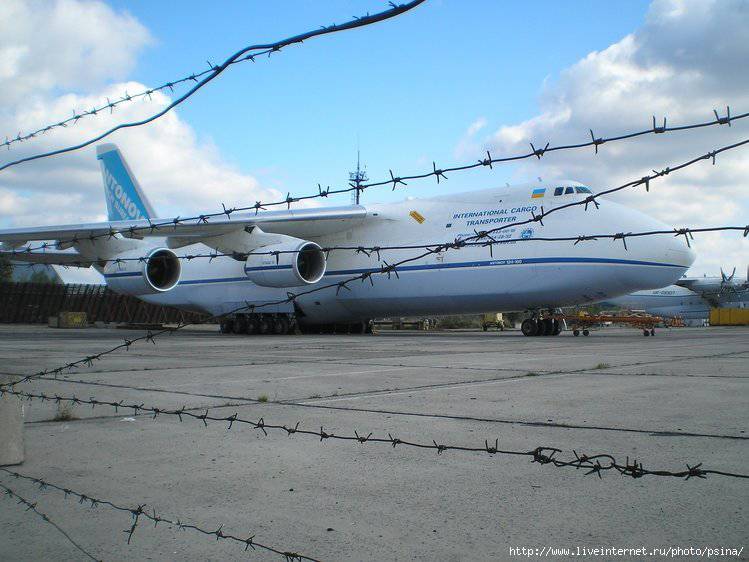 The Antonov State Enterprise and the Volga-Dnepr Group of Companies submitted a joint application for participation in the NATO tender for strategic air transportation under the SALIS (Strategic Airlift Interim Solution) program. It is reported by the press service of the state enterprise "Antonov". The partners presented to the tender committee wide opportunities for the combined An-124-100 Ruslan heavy transport aircraft fleet and their modifications belonging to the Antonov Airlines air transport division of Antonov Airlines and the Volga-Dnepr Group of Companies. This is the official website of the State Company "Ukrspetsexport".
This Ukrainian-Russian alliance already has a long-term positive experience in SALIS. Since March 2006, under the SALIS program, Ruslan airplanes performed more than 2100 flights, delivered more than 120000 tons of military and civilian cargo to different countries of the world
The use of An-124-100 "Ruslan" in the SALIS program contributed to strengthening the position of Ukraine as a reliable partner in the field of international air transportation. Therefore, today resolving the issue of continued participation of the Antonov State Enterprise in this program is an important state task. "We will do everything possible to ensure effective work of Ruslans in the framework of the SALIS program received fruitful development," said President-General Designer of Antonov State Enterprise Dmitry Kiva in this regard.