The Daghestani plant "Dagdizel" and the Ministry of Defense of the Russian Federation signed a long-term contract for the manufacture of 73 torpedoes for the Navy of the Russian Federation UET-1. Rear Admiral Andrei Vernigora and Director of Dagdiesel Raul Ilyasov put their signatures on the contract under the contract of the Defense Ministry's Ministry of Defense State Defense Order.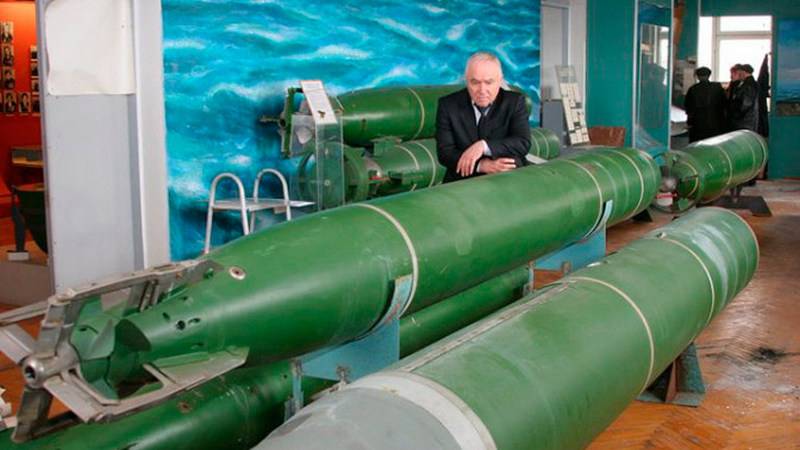 Now we are talking about 73 products. The cost of such a contract - 7,2 billion rubles. It is valid until 2023, inclusive. The first torpedoes are planned to be delivered for the Ministry of Defense of the Russian Federation next year, but the contract will be approved this year, so the company will start mass production by the end of the year.
- quotes TASS statement of the Chief of the Main Armament Directorate of the Armed Forces of the Russian Federation, Lieutenant-General Anatoly Gulyayev.
The contract is long-term while it is five years old. Given the completion of the installation of equipment and production, we hope that the company will complete these works this year. When confirming the output to full capacity, the Ministry of Defense will return to the question of increasing the volume of purchases of these products.
- he specified.
UET-1 - new universal electric torpedo with improved combat and technical characteristics. It will replace the obsolete homing electric torpedo USET-80.
The Defense Ministry said that the UET-1 is a torpedo with a long range - up to 25 kilometers, speed - up to 50 nodes and a detection range of underwater targets - up to 3,5 kilometers. In addition, the torpedo can detect the wake of the surface ships with a lifetime of up to 500 seconds.