The United Aircraft Corporation (UAC) is ready to develop a new carrier-based fighter to equip a promising aircraft carrier; there was no order from the military to create a ship version of the Su-57, said UAC general designer Sergei Korotkov.
Quite a lot of work. If necessary, we will, of course. We are competent in this.
- said Korotkov, answering a question about the prospects for the creation of a deck fighter for a new aircraft carrier.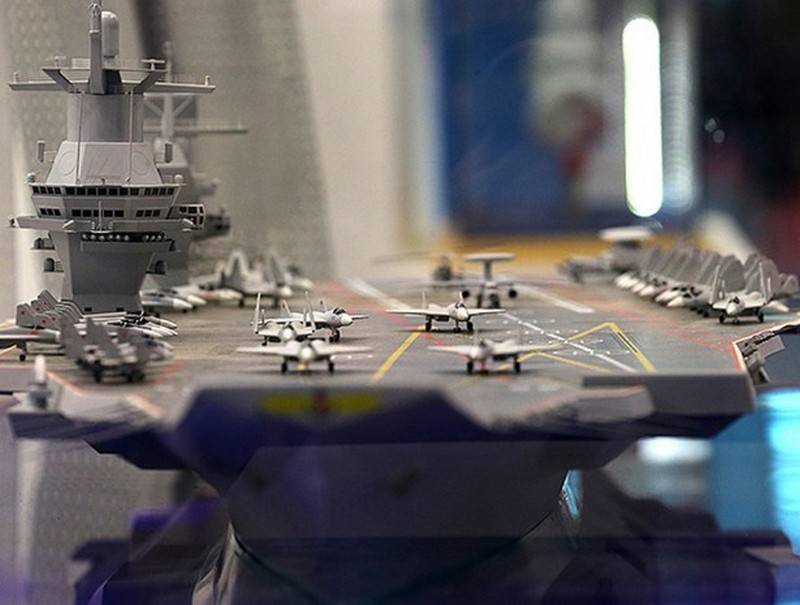 He noted that the UAC did not receive an order from the military for the adaptation of the Su-57 (PAK FA) for use with an aircraft carrier.
If the Ministry of Defense makes such a demand, we will. But there is no such requirement, as far as I know.
- said the general designer.
According to him, work on the creation of an aircraft carrier and its wing should be conducted in parallel.
If we make only the air component, and do not deal with the ship, then nothing will dock. The complex of all activities related to take-off, landing, operation, electromagnetic compatibility and so on. This should be done together
- he said.
Recently, Nikolai Maksimov, head of the Institute of Shipbuilding and Armament of the Navy Military Training Center of the Russian Defense Ministry Nikolai Maximov, reported on the plans of the creation of a new aircraft carrier complex for the Russian Navy on the TV channel Zvezda.
It is planned to build an aircraft-carrying complex, which will include the aircraft carrier itself, the wing and the basing system.
- said Maximov, Interfax-AVN reports.