American helicopters evacuated the leaders of the terrorist group in Hasaka province. Kurdish troops conducted a successful counter-offensive in Aleppo. Reports about it
FAN
with reference to Syrian sources.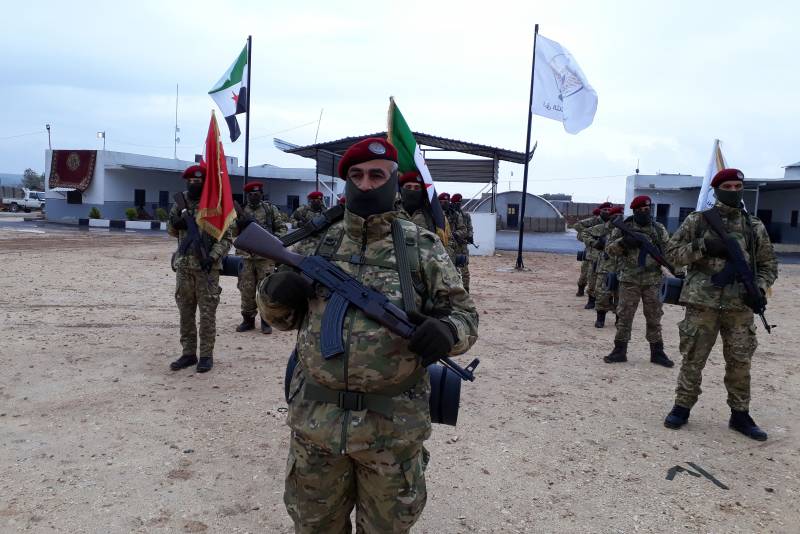 In the evening and in the morning, fierce clashes between the anti-government groups collaborating with Jebhat An-Nusra (banned in the Russian Federation) and the Syrian army resumed in the north-east of Damascus. Official
news
portals reported that, on the contrary, government forces managed to take several strategic positions in the vicinity of the city. So, under the control of the CAA, a number of trenches and underground tunnels of the Islamists passed.
For the first time in Eastern Gute, a humanitarian pause came into force, which operated from 9.00 to 14.00. Despite the fact that all hostilities were banned during these hours, the militants made no attempt to sabotage the silence regime. Thus, the radicals opened fire on the gum-corridor, which was created with the mediation of the Russian Federation in the area of ​​the Wafidden camp. As a result of the shelling, one of the civilians who tried to leave the territory of the oasis suffered. In the afternoon, the militants opened fire on the Syrian capital. As a result of mortar shelling, at least 14 residents were injured, including children.
On the territory of the Kurdish canton of Afrin, the clashes between the Syrian Free Army (SSA), which supports Turkey, on the one hand, and the Popular Self-Defense Detachments (YPG) on the other, continued. By evening, the Kurdish units held a counter-offensive, returning Omarni settlement and a number of strongholds. Skirmishes in the Mari area north of Aleppo were also noted.
In the northern part of the province of Idlib, battles between the opposition forces and the terrorists of the "al-Nusra" association were unfolding throughout the day. After several hours of armed clashes, the opposition forces managed to recapture the city of Atma, the checkpoint Kafr Lyasin and the airbase Taftanaz. In addition, part of the militants "al-Nusra" went over to the side of the enemy.
There were again reports confirming the existence of secret agreements between the United States and the IG group (banned in the Russian Federation). The SANA News news agency reported that American helicopters removed four members of the IG, who previously held senior positions in the hierarchy of a terrorist group, from the area of ​​Al-Shaddadi. The militants were transferred to the Sabah Al-Khair military base, where Kurdish fighters are being trained.