The frigates of the 22350 project in 2018 were the first to receive the Russian gas turbine engines created at the ODK-Saturn enterprise within the framework of the import substitution program for Ukrainian equipment, said in an interview with RIA
News
managing director of the plant, Viktor Polyakov.
To date, we have orders for frigates of the 22350 project, which are being built at Severnaya Verf. We will deliver the first two units this year, the dates are determined by the customer - the fourth quarter of 2018.
- he said.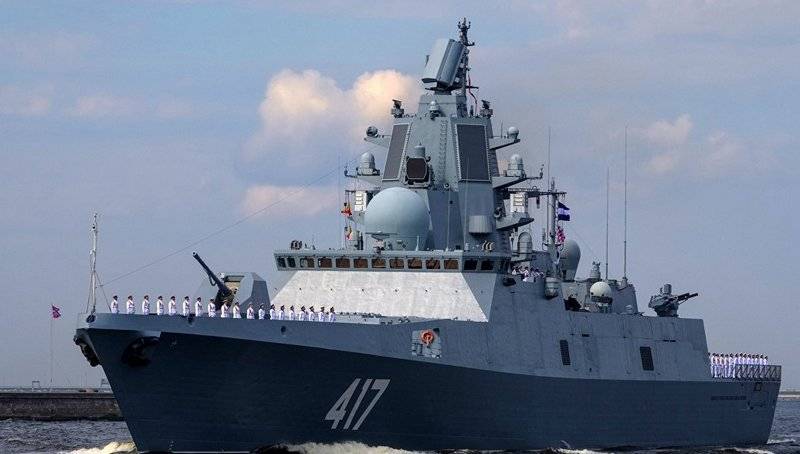 We remind you that on the "ODK-Saturn" developed three power plants "M90FR" (power 27500 horsepower), "Aggregat-DKVP" (power 10000 horsepower) and "M70FRU-R". In the future, these installations will provide Russia with independence from the import of engines produced by the Ukrainian enterprise Zoryamashproekt, which broke off cooperation with the Russian Federation after the deterioration of relations between Moscow and Kiev.
The 22350 frigates of the project are designed to conduct combat operations in the far ocean zone against surface ships and submarines of the enemy, to repel attacks of air attack weapons, both independently and as part of a ship connection. Due to the original architecture of the superstructure (stealth), ships have a reduced reflective surface, which lowers their radar visibility. It is expected that the lead ship of the project "Admiral Gorshkov" will be a part of the Russian Navy in 2018.