Civilians cannot leave Damascus Eastern Gutu suburb due to mortar shelling of a humanitarian corridor in the Vafidin settlement, General Victor Pankov, head of the Eastern Guta de-escalation control group No. XXNX, told reporters.
On February 27, at nine o'clock in the morning, a humanitarian corridor was opened to exit civilians from the de-escalation zone. Currently, there is intense fire from the militants and not a single civilian left
said the general.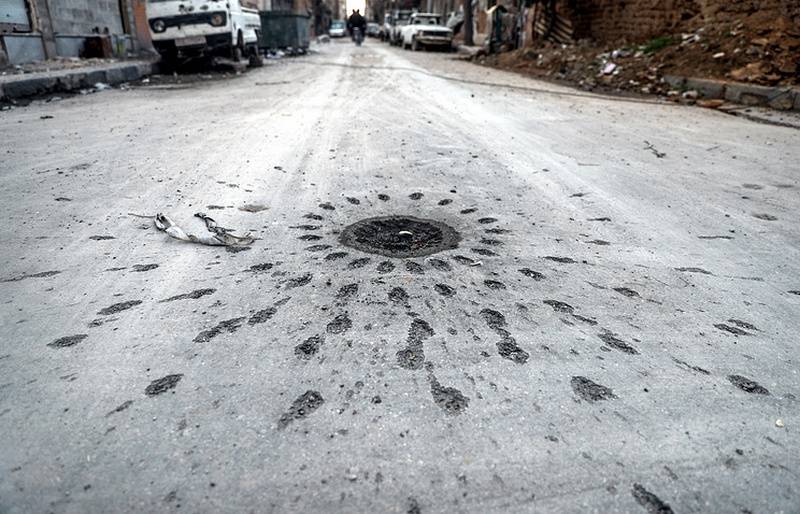 Earlier, SANA reported on the shelling of the humanitarian corridor by militants of the Dzhebhat al-Nusra terrorist organization banned in the Russian Federation.
On Monday, Russian Defense Minister General of the Army Sergei Shoigu said that on behalf of Russian President Vladimir Putin in the Eastern Guta suburb of Damascus, from February 27, a daily humanitarian pause was introduced from 09: 00 (10: 00 Moscow time) to 14: 00 (15: 00) local time. In the village of Vafidin, the Syrian authorities, with the support of the Center for reconciliation of the warring parties of the Russian Federation in Syria, prepared the conditions for the reception of the civilian population through the only humanitarian corridor connecting Damascus with Eastern Guta.
Security at the exit from the humanitarian corridor is provided by the Russian military police and military personnel of the Syrian army. In the settlement of Al-Duweir, a mobile first-aid post has been deployed to assist the sick, buses have been prepared for transporting civilians to temporary accommodation, TASS reports.