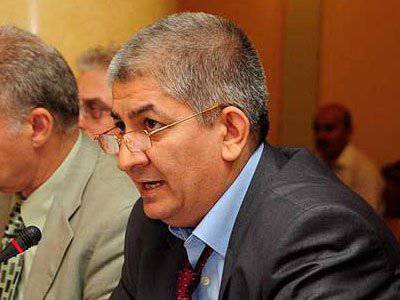 The political system of Afghanistan will be confederal, with two segments of autonomous governance: the Pashtun "Islamic Emirate of Afghanistan" under the Taliban and the capital in Kandahar and the "Islamic State of Khorasan" under the control of Tajiks, Hazaras, Uzbeks and Turkmen with the capital in Mazar-i-Sharif. The head of the Center for the Study of Afghanistan (Germany), Aziz Arianfar, stated this at the expert meeting "Regional Security in the Context of Afghan Uncertainty" held in Almaty. An Afghan expert and politician presented his vision of the country's future during the meeting.
According to him, it is absolutely "clear that the international community does not recognize the existence of two state entities in Afghanistan at the same time, but it will be forced to recognize the inevitable de facto division of the Islamic Republic of Afghanistan into two parts under one name." Moreover, given the development of the situation in the context of the national, regional and global aspects of the issue, "we can definitely say that peace in any of its manifestations with the Taliban will not succeed. Thus, according to the scenario written in Washington, the peace process will do nothing and all negotiations are in vain. At the same time, a part of the Taliban, according to the Pakistani scenario, cannot be ruled out to take the side of Kabul to perform a special role and play them as the fifth colony. "
Already in 2014, the main paradigm of rivalry in Afghanistan will take another form: "The US and China are becoming the main geopolitical rivals by this time. Their attraction and tearing Afghanistan into two quasi-states" - the expert concluded.
He focused on the fact that even the very idea of ​​federalism is beneficial to America. With Afghanistan's federal structure, it can be divided into seven to eight segments so that the current administration of Kabul remains in power. Six or nine provinces will be handed over to the Taliban under this administration, the Kandahar-Gilmand direction will be given to the pro-American local leader, the eastern provinces, and the northern, northwestern and central regions will be surrendered to the power of the indigenous peoples. "
With such leverage, America "will reach the end of the civil war with the least funding, with the assistance of the European Union, Japan, Korea and the Arab countries and will retain control of the country, thereby ensuring security for its air bases in Afghanistan," Aziz Arianfar believes.