Ambassador of Poland invited to the Knesset made an amazing statement at a speech to the deputies of the Israeli parliament. Polish diplomatic representative Jacek Chodorowitz was invited to a meeting in the Israeli parliament in order to clarify the position of official Warsaw on the adopted law on the Institute of National Remembrance. Recall that this law in Poland prohibits Bandera propaganda and at the same time introduces a ban on mentioning
historical
facts of complicity of the Polish formations of Nazi Germany. Also, the law prohibits any mention of cooperation between the Polish authorities before 1939 with Hitler (for example, under the division of Czechoslovakia).
Israel calls on Warsaw to repeal the law, which implies a ban on mentioning the participation of individual Poles in the Holocaust.
The Polish ambassador, while in the Knesset, stated that "the law is misinterpreted outside of Poland." According to Chodorowitz, Poland is perpetuating the memory of the victims of the Holocaust, as well as "monitoring the state of Soviet monuments".
Портал
News.co.il
cites the statement of a Polish diplomat:
Since the day Poland gained its independence, in our country No object of Holocaust victims memory or the memory of Soviet soldiers would be defiled. Our laws make it possible to dismantle objects that have become a symbol of Poland's dependence on the USSR after the 1945 year.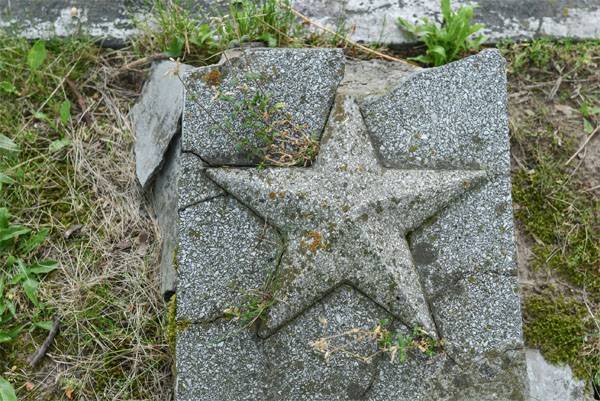 And the monuments to the Soviet soldiers-liberators, demolished by bulldozers in Poland in recent years, are monuments or "symbols of dependence"? How does the facts of vandalism interpret "flexible" Polish law? Apparently, the demolition of monuments Warsaw does not consider desecration of the memory of Soviet soldiers.
The Polish ambassador said that probably Warsaw would soon reconsider some points of the law.
Representatives of the Russian Embassy also took part in the same meeting. In particular, Russian diplomats noted the importance of the possible placement in the Yad Vashem complex of an exhibition dedicated to the Soviet officer Alexander Pechersky, who organized the uprising in the Sobibor camp.