Turkey supports the resolution adopted by the UN Security Council on ceasing days of fire in Syria on 30 to deliver humanitarian aid to the population, reports
RIA News
statement of the Turkish Foreign Ministry.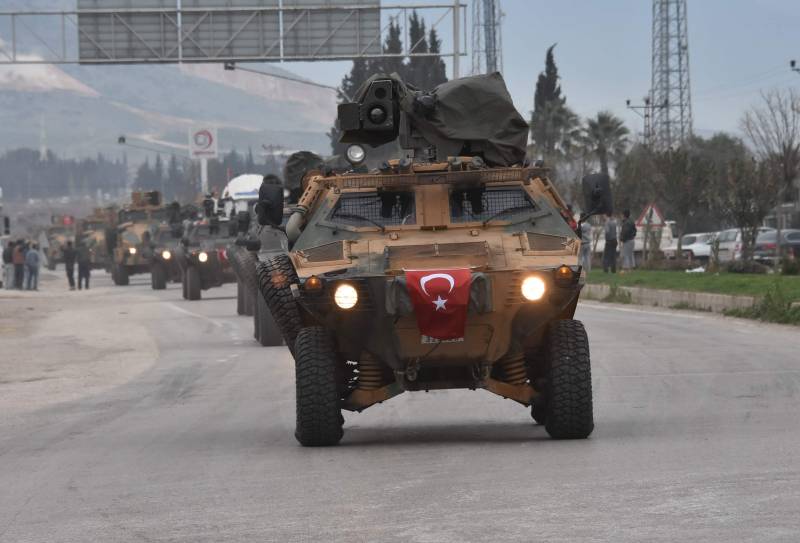 On Saturday, the Security Council adopted a resolution 2401, which requires all parties to "immediately end the clashes" for at least 30 days throughout Syria to deliver humanitarian aid to the population and to evacuate the sick and wounded.
We welcome the resolution adopted by the UN Security Council in response to the deteriorating humanitarian situation throughout Syria, particularly in Eastern Ghouta, which requires an immediate cessation of hostilities at least 30 days to ensure the delivery of humanitarian aid and medical evacuation.
said in a statement the Turkish Foreign Ministry.
According to diplomats, "Turkey spared no efforts on all platforms to de-escalate and end the conflict in Syria, as well as to establish a comprehensive cease-fire, and supported the steps taken by the international community in this direction."
The six observation posts that have been created today in the de-escalation zone in Idlib are evidence of our efforts,
noted in the department.
According to the statement, Ankara has previously expressed its concern about the growing number of truce violations and the deteriorating humanitarian situation in Syria. Responsibility for this Turkish authorities laid on Damascus.
We also expressed this concern to Russia and Iran as guarantors of a settlement in Syria, emphasizing that the ongoing violation of the cease-fire regime undermines our joint efforts in de-escalation zones,
the document says.
The Foreign Ministry added that Turkey will continue its efforts to end the conflict, which lies at the basis of the humanitarian crisis in the SAR, while "will remain decisive in the fight against terrorist organizations that threaten the territorial integrity and political unity of Syria."