SAAB presents an aircraft for reconnaissance - especially for the Middle East. This is a GlobalEye integrated observation aircraft with the possibility of early warning and multipurpose monitoring. Presented the first aircraft of the three, which are ordered by the United Arab Emirates.
The presentation of the aircraft took place today at an industrial facility in Linköping, Sweden.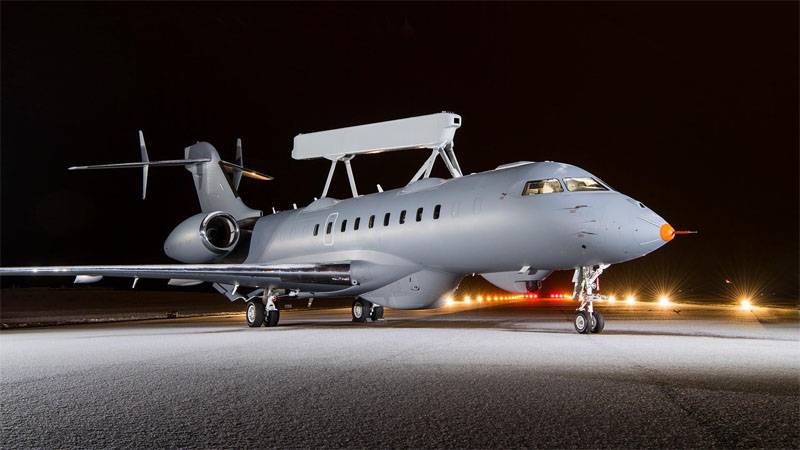 The contract with the UAE at SAAB was concluded in the 2015 year, and in the 2016 year they decided to order another aircraft of this type.
In fact, GlobalEye is a military modification of the Bombardier Global 6000 business aircraft. The aircraft is equipped with a complex of radar and sensors monitoring the situation. The basis for complex surveillance is the Erieye Extended Range radar, which implements technologies using gallium nitride (GaN). The use of this compound is due to its increased resistance to temperature effects and voltage drops. Radar based on gallium nitride elements allows to increase the detection radius.
The plane also installed Flir Systems optical sensor and Leonardo search radar.
The combination of all these radio and optoelectronic components will allow the new aircraft, which the United Arab Emirates buys, to significantly surpass their counterparts based on the earlier Erieye system, which is used in Saudi Arabia, Greece, Brazil and Sweden itself.