Rep. Kay Granger, a member of the Appropriations Subcommittee, proposed transferring part of the military budget to the next year, with an increased risk of ineffective spending. This, in particular, came to the allocation of additional 80 billion dollars for the needs of the Pentagon. These funds, as it now turns out, the US military can "not have time to spend effectively" in the 2018 year.
According to Kay Granger, it is necessary to make a decision so that the allocated funds can be transferred to the military budget next year.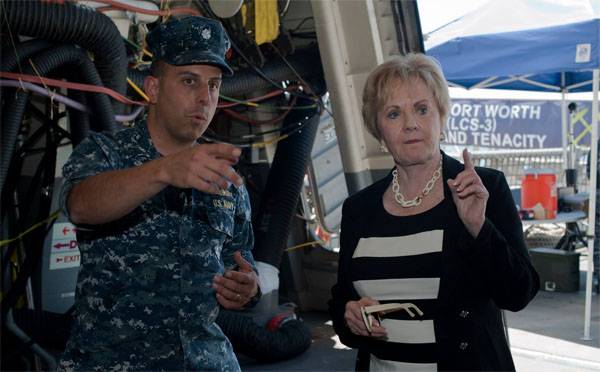 The lady in the photo - Kay Granger
From the statement of the representative of the lower chamber of the American Congress:
It is necessary to establish a certain new term in order to reduce the risks from loss of funds provided from the federal budget. Thus, the money will not be wasted.
At the Pentagon itself, the appropriations committee is accused of that it often delays the allocation of funds for specific programs, which leads to a loss of time and the need to force events related to the expenditure side of the budget.