According to Middle Eastern sources, on Wednesday at the Russian base Khmeimim in Syria arrived from the airfield of Privolzhsky four Su-35С fighter aircraft of the Russian Air Force, being the leader of Tu-154M passenger aircraft (registration RA-85155), reports
bmpd
.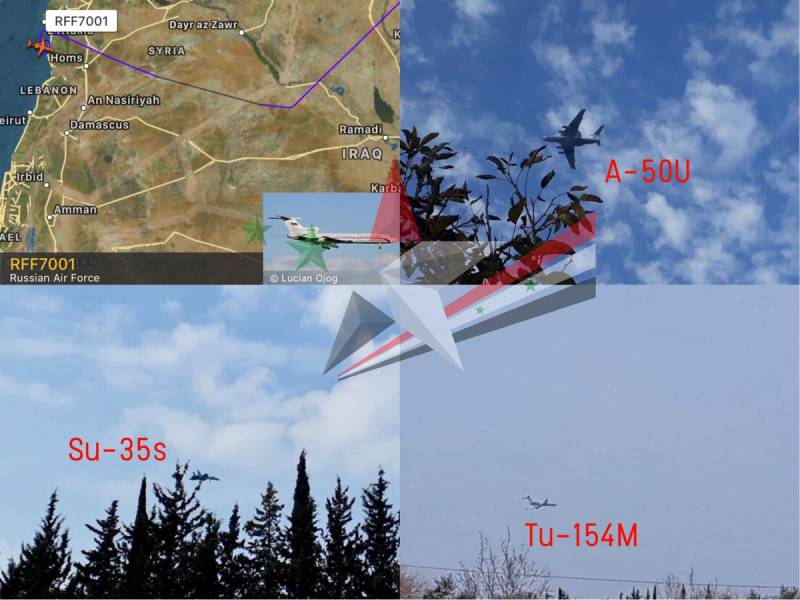 In addition, on the same day, the A-50U radar patrol and guidance aircraft (the 47 red board number) and four more Su-25 attack aircraft arrived from Russia on Hmeymim.
Also, sources recorded the arrival of two fifth-generation Su-57 fighters in Syria.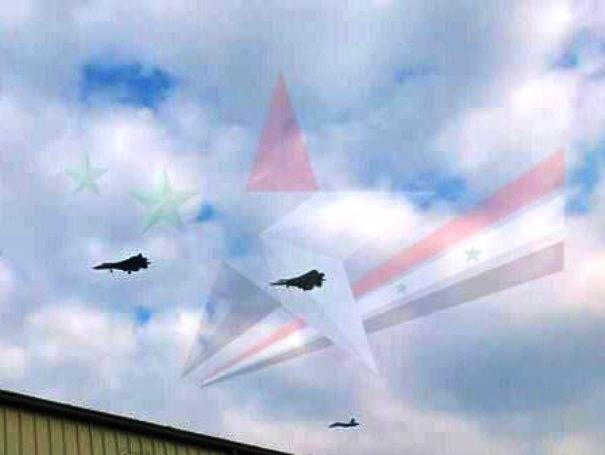 In total, the 2010 flight prototypes of the T-2017 fighter (Su-10) were built from 50 to 57 year, including three in the 2017 year: T-50-9 (first flight of 24 April 2017), T-50 -11 (August 6) and T-50-10 (December 23).
The resource recalls that the A-50U (the tail number "47 Red") was bred with Christ on the rotation in December of the 2017. According to local portals, with its new arrival, Russia now has two A-50U planes in Syria.