The volume of exports of Russian military and dual-use products is growing, the package of orders from foreigners at the beginning of 2018 is more than $ 50 billion, said the head of the Federation Council Committee on Defense and Security, Viktor Bondarev.
We have many purchasers of military and dual-use products and without the United States with their satellites: these are the countries of the SCO, BRICS, EAEU, ASEAN. And the package of orders from foreigners is growing. At the beginning of 2018 of the year, according to Rosoboronexport, it is more than 50 billion dollars
- said Bondarev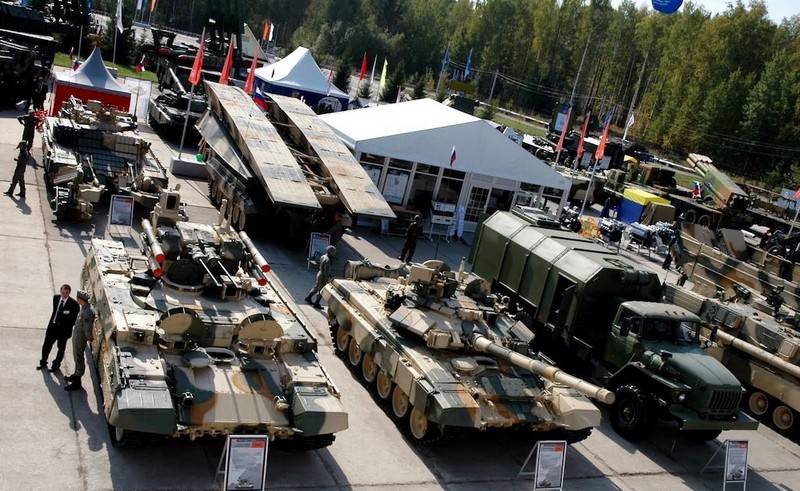 So he commented on the statements of Washington that the Russian budget has lost $ 3 billion as a result of US defense sanctions.
Among our long-term arms trading partners are China, Algeria, Iraq, Egypt, India, Indonesia. There are new foreign bidders for the purchase of Russian weapons. Signed a contract with Turkey for the supply of air defense systems C-400
- noted the senator.
According to Bondarev, during the counter-terrorist operation in Syria, the Russian Federation tested several hundred types of weapons, military and special equipment, showed their power.
US data on the alleged three billion losses of the Russian budget due to US defense sanctions "taken from the ceiling," Bondarev said.
The US approval of the losses of the Russian budget due to the sanctions is a frank information stuffing. Part of the hybrid war waged by the Americans on the eve of the presidential elections in Russia
- he told Interfax.
The United States in connection with the law "On Counteracting America's Adversaries by Sanctions" (CAATSA) warns and discourages countries around the world to do business with Russian defense industry enterprises, State Department spokesman Heather Neuert said earlier on Wednesday.
We are satisfied that some countries have stopped buying certain Russian materials and goods. We believe that we were able to stop transactions worth more than 3 billion US dollars
she told reporters.