"Pamyatay, an alien, here the ruler is Ukrainian." This is the slogan in Ukraine again played in special colors - after the Polish citizen Pavel Jozef Stanchak was included in the management of Ukrtransgaz. At a meeting of the board of directors of the Ukrainian transit regulator, he was elected not only as a member of the board, but also made a vice president. This is reported in the press service of the company itself.
This fact attracts particular attention due to the fact that Ukrtransgaz is a state-owned company. The main task of Ukrtransgaz is the implementation of the transit of Russian gas through Ukrainian territory to European countries.
The election of a Pole to the position of vice-president of the state-owned company of Ukraine gives out attempts to save the Ukrainian transit of Russian "blue fuel", the contract for which expires at Kiev and Moscow in 2019 year.
Pavel Stanchak commented on his election:
It is an honor and pleasure for me to join such a professional and successful company team that has always coped with the most difficult challenges and ensured the stability of gas transportation for domestic and European consumers. I hope that my knowledge and practical experience in conducting an unbanding (unbundling) of the gas transmission system of Poland will be useful, and together we will be able to realize the sustainable functioning of the Ukrainian GTS operator.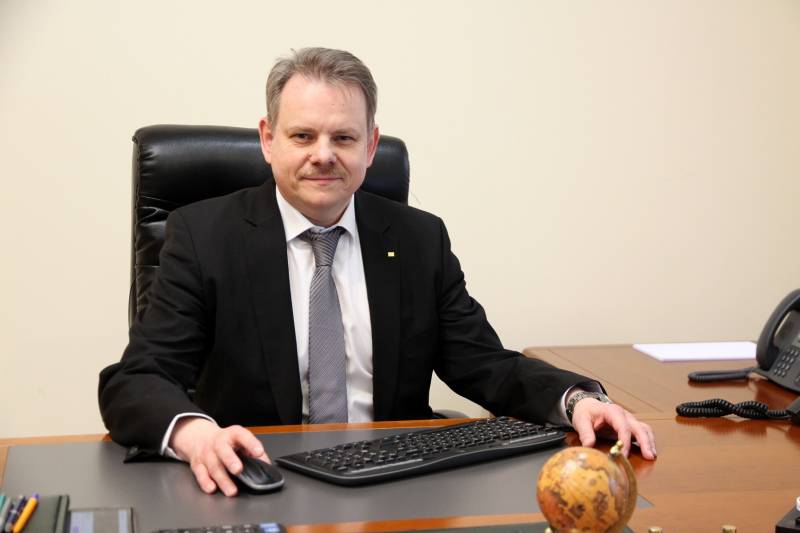 From the statement
press service
Ukrtransgaz:
It (Stanchak) is charged with the development of international relations, the integration of Ukrtransgaz into the European energy space, the search for international partners, the coordination of preparation of draft foreign economic agreements on transit and storage of natural gas, the organization and monitoring of their implementation, registration of appropriate licenses and other functional responsibilities.
For reference: Stanchak graduated from the Warsaw University of Technology, the Main Trade Institute of Poland and received an MBA degree from Bradford University. He worked in the Polish PGNiG, responsible for the creation of an independent operator of the Polish GTS Gaz-System SA