After the data on leaving Ukraine about 12% of the working-age population were published by the international organization for migration registration and control, the head of the Ukrainian Foreign Ministry, Pavel Klimkin, entered the case. He decided to find the Maidan explanation of why Ukrainians leave for millions to look for work in foreign countries (Russia, Poland, the Czech Republic, Italy, Germany, etc.)
According to the Ukrainian minister, this is actually a "peremoga" of the country's authorities, since the opportunity to leave for other countries to Ukrainians gives the resulting visa-free.
Mr. Klimkin is cited by the Ukrainian media:
Last year alone, about a million citizens left Ukraine. Look, when 100 of thousands of Ukrainians leave Ukraine every month, and the questions are not only that there are higher salaries. This is generally an understanding of the future and quality of life. Migration is facilitated by a visa-free regime with the European Union, which has been in effect since June 2017.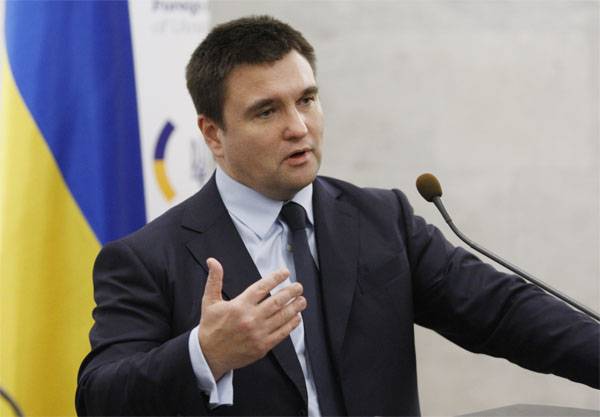 Klimkin presented in pink tones the fact that more and more Ukrainian schoolchildren are learning Polish in order to later move to Poland.
Ukrainian Foreign Minister:
I remember how I once visited a Polish school in Ivano-Frankivsk, in which 24 Polish class and almost no Poles.
Apparently, Klimkin is the only foreign minister in the world who announces the departure of hundreds of thousands of his fellow citizens from the country a great achievement of the current authorities.
If Klimkin is against this state of affairs, then, it turns out, he is the main "enemy" of Ukraine, for now he is going to criticize the introduced visa-free travel with Europe.