The newest planning bomb "Drill" will be put into service in 2018, reports RIA
news
With reference to the general director of the concern "Techmash" Vladimir Lepin.
State tests of planning cassette caliber 500 kilograms began in the year 2016. Tests are carried out according to the program of the customer, the Ministry of Defense of the Russian Federation. After their successful completion in 2018, the product is planned to be adopted
- told the head of "Tehmash"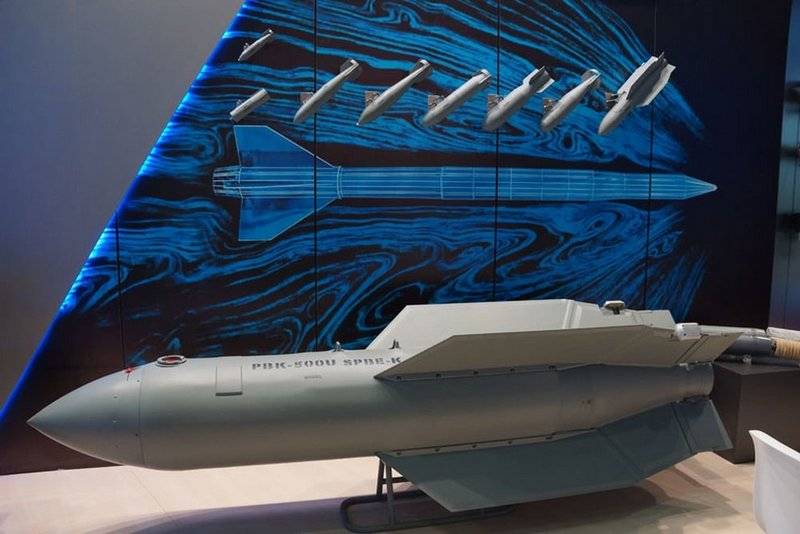 The PBC-500U SPBE-K unified planning bomb cassette (Drill) with the possibility of round-the-clock all-weather use (without the aircraft entering the zone of coverage of air defense objects) is intended to engage armored vehicles, ground-based radar stations and command and control centers.
The dropped bomb can plan up to 30 kilometers, adjusting the flight using GPS and GLONASS signals. Above the target, the three-meter "Drill" breaks up into 15 self-aiming combat elements. One bomb will silence an artillery or rocket battery, stop the convoy
tanks
, will disable the large radar and anti-aircraft missile system. The ammunition is equipped with a complex of protection against air defense and electronic warfare - to detect a flying bomb with a radar, and even more so to shoot down it is almost impossible. Abroad, nothing like the "Drill" is not.
NPO Basalt is a leading developer and manufacturer of bombs, automatic and naval anti-sabotage grenade launchers, hand grenades and artillery ammunition. In particular, shells for the Su-57 cannon created here successfully passed the state acceptance. Tests of new shells for attack helicopters Mi-28 and Ka-52 will be completed soon. The main division of "Basalt" is located in Moscow, the branches of NGOs are located in the Moscow region, Kostroma region and Tula, reports RG-Sil