Deputy Prime Minister of Turkey Bekir Bozdag said that information about the entrance of the SAR government forces into Syrian Afrin is "not reliable." According to Bozdag, who are being led by the Qatari television channel Al Jazeera, in the event "if the forces of Assad really stand on the side of the armed forces of YPG (PKK), this will be a real disaster for the entire region."
Bozdag during the briefing:
Turkish troops will continue the operation in the north of Syria until the last terrorist was liquidated.
Recall that earlier, the Syrian state news agency SANA published material in which it was stated that the CAA is just a few kilometers from Afrin and is ready to enter the city "to support the struggle of Kurdish citizens of Syria with the Turkish intervention."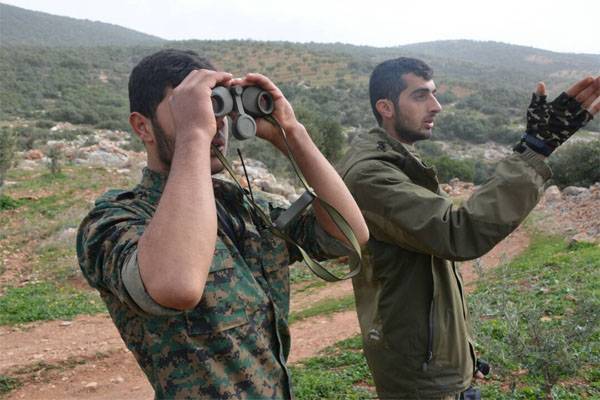 It is noteworthy that immediately after this publication, one of the leaders of YPG, Nuri Mahmoud, tried to distance himself from reports of a deal with Damascus. According to Mahmud, "there was no deal, but there was a call to come and take positions in Afrin".
It should be noted that YPG is actively supported by the American side, whose military base is located in the area of ​​the city of Manbidge.
On tk
Al Jazeera
The opinion of the Middle East expert from the University of Sussex (Britain) Kamran Matin is presented. The expert says that if the Syrian army enters Afrin and engages in battle with the troops of Turkey or the SSA, it means that a general agreement has been received from Russia. In turn, Russia and Turkey are positioning themselves in a single bundle to resolve the Syrian conflict. The next meeting between the Foreign Ministers of Russia and Turkey is scheduled for March 14 in Istanbul.