The Indonesian newspaper Kompas reported some details of the contract for the acquisition by Indonesia of 11 Russian Su-35 fighters, the signing of which was recently confirmed to the country's defense ministry. Reports about it
bmpd
.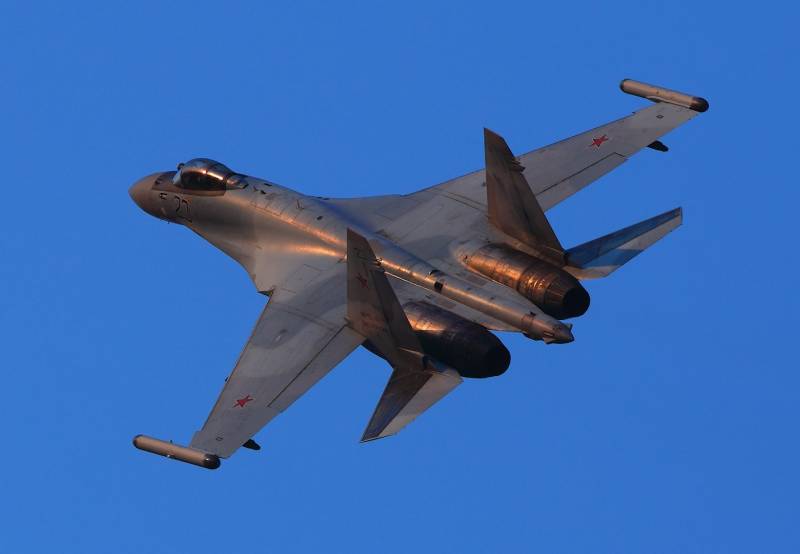 The contract for the supply of X-NUMX fighter jets to Indonesia, Su-11, was signed on February 35, its cost was $ 14 billion.
According to the newspaper, part of this amount will be covered by "counter deliveries of Indonesian goods." What part in question is not specified.
In addition, the agreement allegedly provides for the transfer to Indonesia of Su-35 repair technology, "so that the fighters no longer need to be taken to Russia for repairs."
The first two fighters are to be delivered to Indonesia in August 2019. The entire contract must be executed in July 2020.
It is reported that "Su-35 fighters are being purchased to replace the fleet of obsolete American-made Northrop F-5E / F Tiger II fighter jets, which are in service with the 14 squadron of the Indonesian Air Force at Iswahyudi air base (Madiun, Java)".
Indonesia became the second foreign customer for the Su-35 fighter aircraft after China, which ordered the 24 aircraft (deliveries commenced in December 2016 of the year).