Despite the revocation of the invitation, Venezuelan President Nicolas Maduro will take part in the Summit of the Americas, which will be held in the capital of Peru, reports
RIA News
statement by the head of the Venezuelan Foreign Ministry, Jorge Arreasa.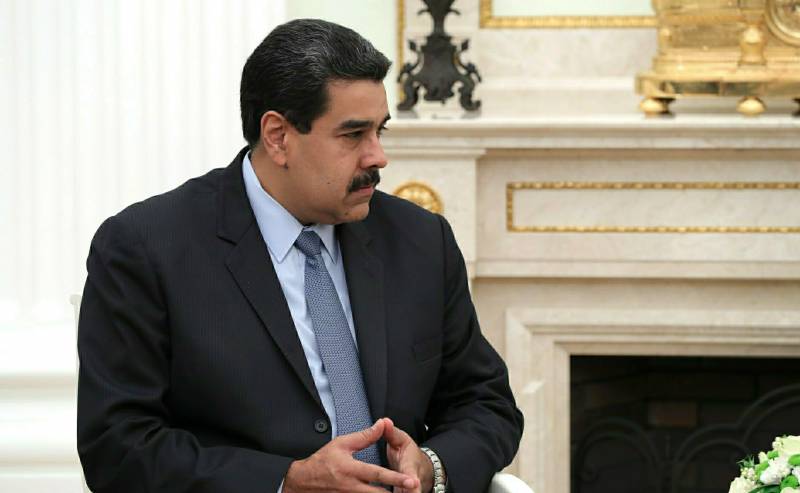 Earlier, the Government of Peru officially withdrew the invitation to the leader of Venezuela to the "Summit of the Americas" 13-14 in April in Lima. The corresponding letter was sent to Caracas, signed by Peru's Foreign Minister Kayetana Alkhovin. The message notes that "violation of the democratic order" in Venezuela is "an insurmountable obstacle" for the participation of the government of this country in the forum.
We hope that they will think more, since they are absolutely wrong from a legal and political point of view. The president will come to Peru, as he said, by land or sea,
said Arreas.
He drew a parallel between the Summit of the Americas and the United Nations.
It's as if the UN has declared to any country that it cannot attend (at the meeting), because it takes place in the United States, and the United States does not want this,
noted the head of the MFA.
According to him, nothing can prevent Maduro from participating in the forum.
There is no opportunity to prevent Venezuela, except that the US dictatorship will be introduced inside the Summit of the Americas, which will be governed by Mr. President Peru,
declared the minister.
Recall that last Tuesday, following a meeting of the Foreign Ministers of the Lima Group, a statement was published, according to which the leadership of Peru decided to reconsider the question of inviting Maduro to the Summit of the Americas.
The Foreign Ministers and 14 representatives from the Americas took part in the meeting of the Lima Group. They opposed the decision to hold elections in Venezuela on 22 April, calling this date "an obstacle to a democratic, transparent and credible electoral process", as well as to the participation in them "of all political players in Venezuela and international observers."