The gradual lifting of sanctions from Russia can begin after the UN peacekeepers enter the Donbass, German Foreign Minister Sigmar Gabriel said during a German business breakfast with Russian Foreign Minister Sergei Lavrov.
Gabriel said that he considers the idea of ​​Russian President Vladimir Putin "to put the" blue helmets "in the Donbass" correct.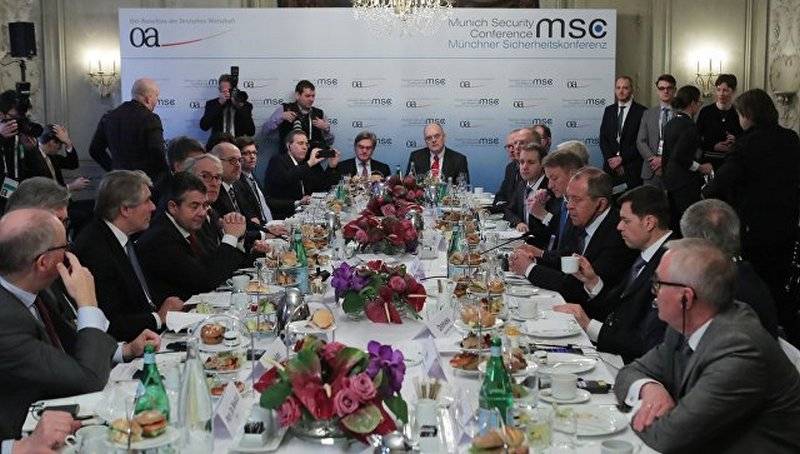 If this input is made, then it will be possible to begin a phased lifting of sanctions.
- said the German minister, adding that in the European Union they perceive American sanctions "as more than ambiguous", since they "have extraterritorial significance."
According to the minister, Russia is Germany's central partner in building an international security architecture.
Together we are responsible for security and stability in the world. I assume that the Russian side is ready to take on this responsibility.
- concluded Gabriel.
In addition, it was noted that Germany can offer investments for the restoration of Donbass "subject to the establishment of a truce and a withdrawal of heavy weapons."
Earlier, the issue of sanctions at the Munich Conference was commented by Russian Foreign Minister Sergei Lavrov. At a meeting with representatives of the business circles of Russia and Germany, he said that the unwinding of the "sanction spiral" is for the US a way to promote its own interests.
We understand that economic interests are tied up here and the Americans do not hide that they want to promote their interests primarily under the guise of containing the Russian Federation
- he said.