The details related to the crash of the An-148 aircraft of Saratov Airlines, which was flying from Moscow to Orsk, continue to be published. Recall that the plane at high speed crashed into the ground, after which an explosion occurred. All passengers and crew members (total - 71 people) died.
In the press today, the topic that deciphering the speech "black box" showed that there was a skirmish between the pilots began to be actively discussed. It was reported that the conversation on the raised tones took place just a few seconds before the plane crash in the suburbs.
The situation with the squabbled crew during the flight for
Russia Today
commented on the member of the Public Council under the Rostransnadzor, Honored Pilot of the USSR Oleg Smirnov. According to him, a skirmish between the pilots could occur after the discovery on the displays of the aircraft of different speed indicators. The specialist notes that the pilots got nervous, tried to solve this problem by increasing the speed. At the same time, the plane leaned toward the ground, which ultimately led to the catastrophe. At the same time, the expert wonders why the warning system about the need to stop the decline did not work.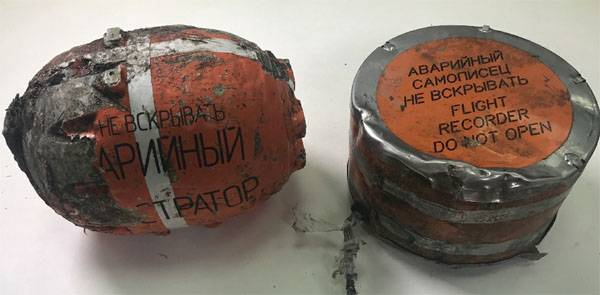 Oleg Smirnov:
There are height gauges. One is barometric, which shows pressure, the second is a radio altimeter, which measures altitude up to a centimeter. It has not yet been established whether these devices were operational, but why did they not take measures to remove the list with their help? On An-148 and on other modern liners, automation in such cases warns "Stop the decline." Despite this decline has not been stopped, the bank has not been removed. After decoding the second recorder, many questions remain.
Other experts note that the An-148 pilots completely relied on automation, which at a certain point in time began to fail, but the final single decision was not made by the crew. This may well indicate a conversation on a high tone in the cockpit before the fateful moment.