The head of the Chechen Republic published a note on Instagram, dedicated to the next (11) anniversary of being at the head of the region. Kadyrov's note was devoted, among other things, to Russian President Vladimir Putin. According to Ramzan Kadyrov, he will carry out the tasks set by the president, and Putin himself wants life-long management of the state.
From the post of head of the Chechen Republic on Instagram:
I wish our President, the Supreme Commander, a long life so that he can rule the state for life. And we will always faithfully serve him and solve all the tasks at the highest level!
According to Kadyrov, with the support of Vladimir Putin, the Chechen authorities have completely eradicated terrorism in the republic, have solved many important social and economic tasks.
The head of Chechnya said that the Chechen Republic is now flourishing, jobs have been created for residents of the Chechen Republic, as well as places for learning, recreation and self-realization.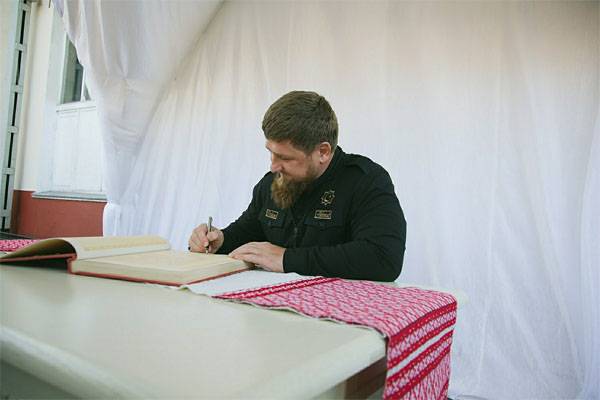 At the moment, the question of the possibility of extending Kadyrov's authority as head of the republic is being actively discussed. According to opinion polls, Kadyrov's rating in Chechnya is over 90%, according to official statistics.