The International Monetary Fund Commission today completes its work in Ukraine. It was noted that representatives of the IMF monitoring group headed by Ron van Ruden today will not announce their verdict concerning the next credit tranche so awaited by Ukraine.
Currently, of the 17,5 billion dollars promised by the IMF Ukraine (since 2015), Kiev received about half of the International Monetary Fund (8,7 billion). The provision of the rest of the loan to Ukraine is questionable, as the IMF experts declare that Ukraine has not fulfilled a number of obligations to the fund.
In Kiev, they expect that their final verdict on granting a new credit tranche to the IMF will be announced no later than Tuesday next week.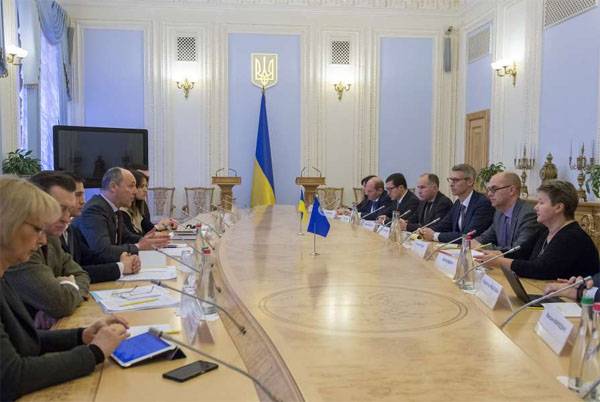 The IMF at this moment gave a short comment to the media. According to Ron van Ruden, Ukraine can make the fight against corruption more effective if it transfers all state enterprises to private hands. From the statement of the representative of the fund:
Now is the time to start selling state-owned enterprises, which will improve the situation in the economy and improve the situation with corruption. The creation of the Anti-Corruption Court is considered a critically important addition to the previously created NABU, SAP and NACP.
According to van Ruden, this will help give Ukraine's economy a "sustainable growth."
Apparently, the main task of the IMF in Ukraine at the moment is to find out what they have not yet had time to sell into private hands.