Recently, Polish border guards were obliged to ask Ukrainians who plan to obtain the right to reside in Poland about their attitude towards Stepan Bandera and the "Organization of Ukrainian Nationalists - Ukrainian Insurgent Army" (OUN-UPA, banned in the Russian Federation), reports
RIA News
Post newspaper Rzeczpospolita.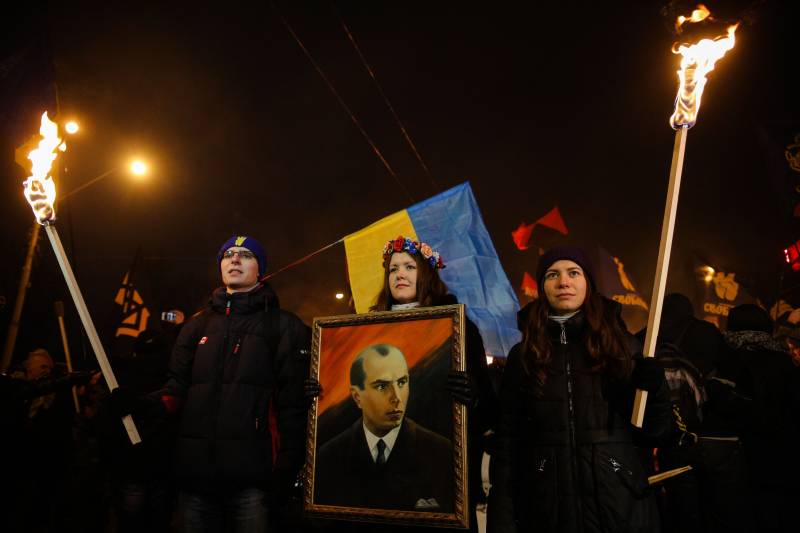 The publication claims that in order to pass the Polish border, "Ukrainians at the interview must clearly express their condemnation of the activities of Bandera and the OUN." If the applicant refuses to answer the questions or tries to evade them, the border guards refuse him entry into the country.
According to the newspaper, one applicant "was refused, despite the fact that his father and grandfather had Polish citizenship." The fact is that at the interview he stated: "I never delved into
history
OUN and I do not know who is to blame for the Volyn massacre. "
In the administration of the Mazovian province, journalists were told that in this way "the man tried to avoid condemning an organization that Warsaw considers criminal." They noted that to live in the country "it is necessary to have a national identity, which is incompatible with the ideology of Ukrainian nationalists."
We will remind, earlier in Poland adopted a law providing for criminal punishment for the propaganda of the ideology of Ukrainian nationalists, the denial of the Volyn massacre and allegations of aiding the Poles to the Nazis during the Second World War.