The Ministry of Defense of the Russian Federation is considering the option of restricting the operation of modern cellular communications with cameras and satellite navigation systems in the central office, command and control bodies and troops (down to the subunits). The Kommersant writes about the plans of the Ministry of Defense, citing sources close to the Russian General Staff.
Instead of smartphones, all military personnel were asked to use the simplest models of push-button telephones with the function of sending SMS and equipped with a built-in flashlight. The General Staff compiled a list of devices that can be used by the military. These are simple push-button telephones worth up to two thousand rubles: Nokia, TeXet, Alcatel and Samsung.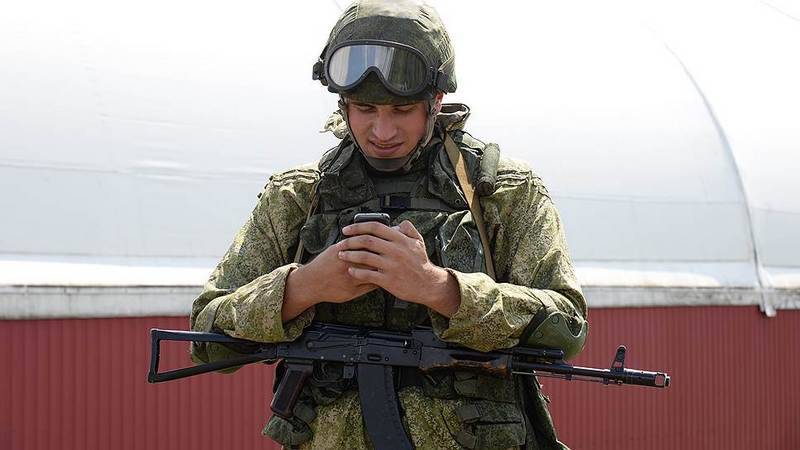 Thus, the army intends to deal with information leaks. As the newspaper notes, the military department at least since 2014 has been experiencing "many problems" because of this: for example, during the annexation of the Crimea to Russia, the military took photographs of objects belonging to the Ukrainian army. These images hit the Internet and then "were used in the West to assert" Russian aggression "," Kommersant explains.
Also, according to the newspaper, the Ministry of Defense was unhappy with the photos from the Khmeimim base in Syria, which were taken after the mortar attack: they were visible serious damage to equipment. Comments from the military about a possible ban on smartphones has not yet been reported.
However, the publication adds, such a ban can be easily circumvented.
Buy a simple "dialer", which you always carry with you and, if necessary, you can show your superiors. A normal phone in silent mode remains in your pocket.
- the officer of one of the units of the Ministry of Defense told the newspaper. According to the source of "Kommersant", "no one is going to refuse" in the army.