During the interrogations in the state treason case of Viktor Yanukovych, former and current Ukrainian officials attempt to blame anyone for their inaction and disclaim any responsibility for the events of the 2014 model of the year. One of these officials is the first deputy secretary of the National Security and Defense Council of Ukraine, Mikhail Koval, who from March 9 to July 12 on July 25 was in the position of Acting Minister of Defense.
Trying to drag their own arguments about inaction against the Crimea of ​​the then Ukrainian elites engaged in self-affirmation in power after the coup in Kiev (among these were the current head of Kovalov, Mr. Turchinov), the ex-acting secretary of defense said:
Before the annexation of the Crimea (and in Ukraine, they still try to present the withdrawal of the Crimea to Russia as an "annexation" - note "IN"), the Ukrainian army was overrun by traitors. I then received information about preparations for the invasion of the Crimea through the Azov-Black Sea Regional Department.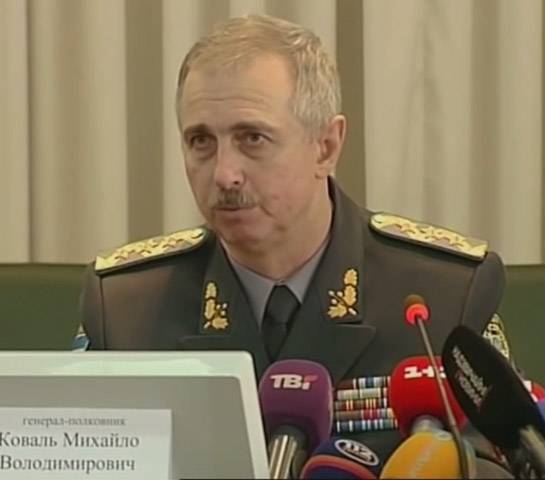 Koval says that Russia allegedly used the factor of preparation for the Olympics in Sochi to "strengthen military might in the Black Sea region." At the same time, according to the former head of the Ukrainian military, Russia, against the background of how everyone was following the preparations for the OU-2014, "planted traitors, who then quickly went over to the Russian side, which affected the outcome in Crimea".
But Mr. Koval does not say one thing: if he then had such data - about "potential traitors" - why did he not take any measures? .. But now, in hindsight, he sings with a nightingale, trying to shield his current boss, the guilty in a number of war crimes, including an order to start bloodshed in the Donbas.