The US Treasury promised to introduce new sanctions against the Russian Federation "in the near future," reports
RIA News
.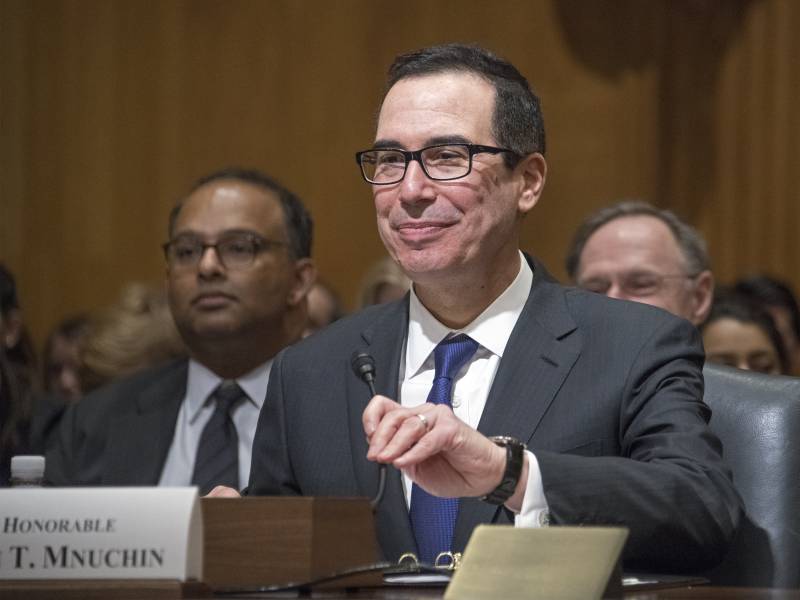 We are actively working on these sanctions. You can expect them in the near future,
Finance Minister Stephen Mnuchin said at a Senate hearing.
He stressed that he fully supports the introduction of new restrictions.
I can be responsible for my part of the work - on the imposition of sanctions against oligarchs and government leaders ... This is completely untrue (that the United States will not impose sanctions on Russia and does not take this seriously)
stated Mnuchin.
The minister added that he would discuss this issue in a closed briefing with bankers, where he would provide them with secret information (apparently, the secret part of the "Kremlin report").
Recall that at the end of January, the Ministry of Finance published the so-called "Kremlin report" - a list of people close to the Russian leadership, who may fall under the new restrictive measures of the United States. The list includes almost all of the Russian leadership and major entrepreneurs - only more than 200 people. The list does not entail immediate sanctions, but implies such a possibility in the future. According to Mnuchin, the sanctions will be the result of a closed part of the report, which contains more than one hundred pages.