In the State Duma, commented on the statement by NATO Secretary General Jens Stoltenberg about the deployment of Iskander operational tactical complexes in the Kaliningrad region. Recall that the Secretary General of the North Atlantic military bloc accused Moscow of "expanding the military infrastructure on the western borders" and "non-transparency of the deployment of military assets." According to Stoltenberg, this placement "carries potential instability in the region," and it "should become more transparent."
Deputy Duma Defense Committee Yuri Shvytkin noted that Russia is not obliged to inform anyone about plans to deploy weapons in their territories, since such deployment does not contradict the norms of international law.
RIA News
cites the statement of the deputy of the State Duma of the Russian Federation:
Our right, where and in what quantity, based on the national interests of our state, but with strict observance of the norms of international law. NATO acts again according to its double standards, in words it is one thing, but in practice it is completely different.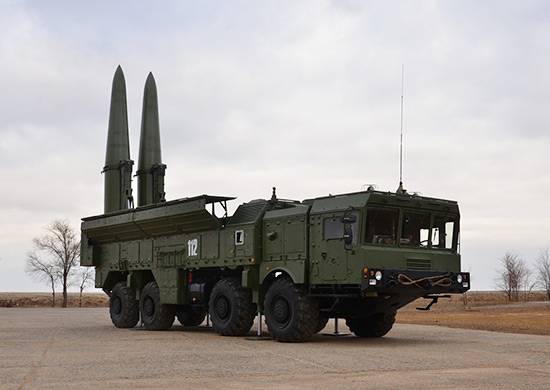 The Russian Defense Ministry has repeatedly said that the Iskander OTRK will be deployed in the Kaliningrad region in response to the approach of NATO forces and assets to the Russian borders.