Under pressure from opponents, the president of South Africa, Jacob Zuma, left his post. Local media reported that the resignation took place after the escalation of the conflict between Zuma and representatives of the top of the ANC ruling party (African National Congress). Former associates of Jacob Zuma accused him of corruption.
On Monday, the African National Congress demanded that the current South African president resign as head of state within 48 hours. Zuma, in response to the ultimatum, said he would remain in office until the elections. After that, the party executive committee by a majority vote decided to remove Jacob Zuma from the presidency.
To date, Vice President of South Africa Cyril Ramaphoz is becoming Acting President. Previously, he replaced Zuma as well as the chairman of the African National Congress. He is considered as a person who, in foreign policy, adheres to the same views as Zuma himself.
Jacob Zuma advocated the active cooperation of countries on the African continent, promoting the development of partnership between the BRICS countries. Zuma is known for its irreconcilable attitude towards same-sex marriage.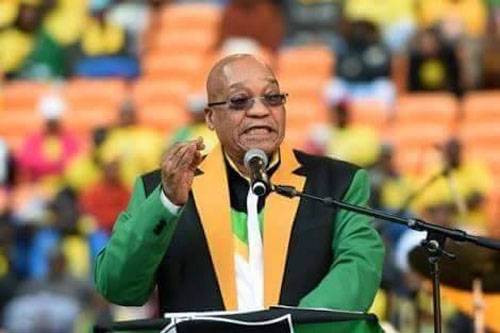 Opponents recalled Jacob Zome that in the 80s (as reported by
RIA News
), he underwent special training in the USSR - at the KGB school.
Opponents Zuma incriminate him more than 750 episodes of corruption crimes. Zuma himself was described as "dishonorable" by the removal from power.